It's My 'Magazine in a Box'

Legendary Aspen arts magazine recreated on the Web.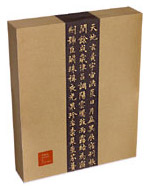 Most magazine designers have come across references to the legendary Aspen—a multimedia-filled "magazine in a box" published between 1965 and 1971—though few have actually seen a copy. In addition to articles, Aspen included phonograph records and several issues came with Super-8's. (For our younger readers, Super-8 was kind of an early Quicktime.) Well, the folks at Ubu have provided a tantalizing look at some of those Aspen pages. The images are not as large as a designer would ask for, and some of Ubu's attempts at recreating the magazine as Web pages fall flat, but they do provide mp3s and streaming video for all of the publication's multimedia content.
Read more here …
Meet the Author
---