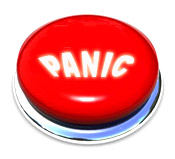 Following weeks of grim news involving some of business media's marquee names, it would appear the state of b-to-b publishing has gone from bad to worse—in a hurry.
Last week, Nielsen laid off an undisclosed number of staffers as part of a vast restructuring plan that calls for an elimination of some 4,000 jobs—roughly 10 percent of the workforce—in order to put a dent into the company's $8.25 billion debt.
The following day, new Ziff Davis Enterprise CEO Steve Weitzner said he was laying off a number of employees as part of a restructuring there.
Then, in a rather frank memo to staffers Friday, Penton Media CEO John French announced that the company would be forced to freeze its hiring and salaries, and ordered a reforecast of all budgets for the remainder of 2008—prompting noted b-to-b blogger Paul Conley to declare that trade publishing had officially fallen into a "death spiral."
All of this on top of the release of the final 2007 Business Information Network numbers, which show an overall advertising revenue decline of 2 percent—not a strong finish in the face of a decidedly gloomy 2008 economy—after essentially finishing flat at the end of 2006.
With a seemingly endless onslaught of bad news, should b-to-b publishers be in a state of panic?
"B-to-b companies that have been working on their transition from print to digital are in good shape today," says DeSilva + Phillips managing partner Reed Phillips. "I don't think it's time to panic, unless the company has had its head in the sand for the past three to five years about its digital strategy."
Going Digital the 'Complete Solution'?
In his memo, French wrote that the company's hiring freeze would not apply to its New Media Group, as the group's operations "are critical to our revenue growth plans for both the near and long-term future." French painted a somewhat dire outlook for print, indicating that Penton—like other publishers—is "facing significant increases in some of our largest, fixed operating expenses including the cost of postage and the cost of paper."
For many tech publishers, moving online has been a necessary change. "To oversimplify only a little, all [of this negative news] is a manifestation of the increasing demand for online media—both from a content consumption and marketing spend standpoint," says one b-to-b CEO who asked to remain anonymous. "Sometimes, probably most often, this comes at the expense of print. The tech sector has been, and probably will be, the most impacted, and most susceptible to pure digital competition."
But Summit Business Media president Andy Goodenough warns that there needs to be a distinction between tech publishers and the rest of the b-to-b industry. "Our view is that print is holding up nicely and that online is growing much more rapidly. At the end of the day, though," he says, "online is not the complete solution. A lot of b-to-b customers don't spend their days in front of a computer. They consume their information differently. It's critical that you know your audience and know your role in print."
Still, one consumer executive expects the the consolidation happening on the trade publishing side to hit consumer magazine companies, if it hasn't aleady. "It's not over," the executive says. "It's coming our way."
Sky Not Falling
Despite the recessionary economy, b-to-b publishers seem to be remarkably optimistic. According to FOLIO:'s b-to-b CEO survey, out in the upcoming May issue, 78 percent of publishers with less than $5 million in annual revenue and 85 percent of publishers with more than $5 million in revenue say they expect their revenue to increase in 2008.
The majority of respondents said they expect 2008 revenues to increase considerably by 10 to 19 percent, with the largest growth coming from online/e-media.
"We've all been through economic downturns before. This is nothing new," Goodenough says. "You have to separate the view that print is in systemic decline from what typically happens to ad budgets in times like these."
Even at Penton there seems to be a quiet understanding of the company's efforts to cut operating costs. "I met with my department to listen to their feelings and to discuss questions and concerns," says one management-level staffer who spoke on a condition of anonymity. "I was concerned that it may be a negative meeting … but was encouraged by what I heard. Everyone is aware of what is happening to many media companies with layoffs and restructuring. Given the state of our economy, there were not many who were surprised by our announcement.
"To be sure," the staffer continued, "no one was happy with the news, but there were a couple of comments about gratitude for having the jobs that we have. I think it was a realistic, logical perspective."
While Goodenough declined to comment on Penton, he stressed that in order to "stay just slightly ahead of the curve" b-to-b publishers should "not be complacent."
"You have to be careful what you wish for," Goodenough adds. "If you believe the sky is falling, then it may fall. We CEOs need to keep our wits about us."
FEEDBACK: What do you think about the state of b-to-b publishing? Is it time to panic? Leave your thoughts in the comments section below.