October 2012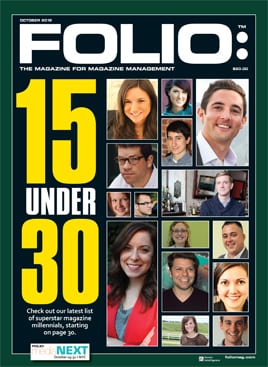 What can you accomplish in magazine media before you hit 30?
As the media landscape continues to become increasingly fragmented, marketers and advertising agencies are following suit in the ways they're slicing and dicing their budgets across print and digital with publishing companies and magazines. In consumer publishing, fostering creative and...
More than anything, maintaining a website is about keeping its content relevant and up-to-date.Thousands of tools—from all-inclusive content management systems to sidebar widgets—can help online editors manage the task.
THE PATIENT: The HumanistAGE: 71 yearsVITALS: WeakPROGNOSIS: StasisWe imagine our patient as a candidate for a blind date. The other party asks, "Is she pretty?"  "Well, uh, not exactly," we answer.
For many magazines, the majority of online traffic is derived from a key aspect of the publishing business: e-newsletters.