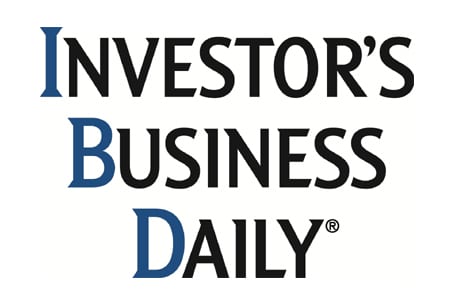 Investor's Business Daily is revamping its print edition and reducing its schedule of five issues per week to one, effective May 2nd, the financial news and research outlet announced.
The move involves a reallocation of resources to enhance the brand's digital operations on its newly-relaunched, mobile-optimized Investors.com, according to the company.
"We all know trends for printing a daily publication point downward, and we are being proactive with this move," IBD president Jerry Ferrara tells Folio:. "With more readers and subscribers shifting their habits to mobile-first and our customers' need for more real-time actionable analysis, this was the right time to make the move. Unlike a number of publishers, we are actually profitable and have been for many years. By taking this step, we will grow profitability and stay focused for long-term success."
Talking Biz News, which first reported the transition, says about 20 newsroom jobs will be eliminated.
IBD was one of the pioneers in installing a digital paywall; it's website and digital revenues have been largely subscription-based since the early 2000's. Although print circulation has remained mostly steady in recent years, it pales in comparison to the over 200,000 paid subscribers as recently as 2005, according to the Alliance for Audited Media. Between digital replica and non-replica editions, digital subscribers, on the other hand, now outnumber print subscribers by a wide margin.
By freeing up resources from a reduced print schedule, the brand aims to provide greater value to its growing number of digital subscribers.
"Some of the content pieces [on Investors.com] are going to be coming from new and fresh angles, which will be taking more time and resources to produce," Ferrara continues. "Furthermore, more topical features and an enhanced cover story for the weekly print edition will take on more of these resources."
Elaborating on those content changes for the printed product, Ferrara says many of the features that previously lived in the brand's Tuesday and Friday editions will be incorporated and shifted to a more future-looking, actionable focus for the week ahead.
No changes have been specified for IBD's digital subscription rates, which generate a significant share of the company's revenue.
"Subscription revenue leads the way with advertising and other revenues such as live events and licensing also driving the bottom line," Ferrara tells Folio:. "We are much more diversified than a traditional publisher and already over half of our total revenues come from digital."
While IBD has the benefit of a robust and developed digital subscription model already in place, Ferrara expects more publishers to transition their digital operations to a paid-content model in the near future.
"The question is how many will succeed. The next recession is going to significantly hurt many publishers and I think many will be forced out of business—both traditional and digital publishers. Too many question marks exist with strictly ad-supported models unless you have massive scale like Facebook and Google. Between ad viewability issues and ad blockers, publishers who don't diversify into subscription products/paywalls, events or brand extensions/licensing programs will be in some trouble," Ferrara concludes.