Internet Publisher Liability in the Age of Online Social Networking

When you are protected—and when you are not.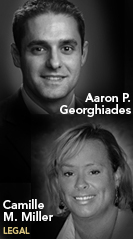 Congress passed Section 230 of the Communications and Decency Act of 1996 (the "CDA") in response to concerns over Internet service providers' liability for editing third-party content on their Web sites. The CDA essentially gave providers and users of interactive computer services much needed immunity from claims of defamation and other torts arising from content created by others. However, the ever-increasing novelty and popularity of social-networking sites, and the real time sharing of user-generated content associated with such sites, have highlighted the limits of CDA protection. Publishers of user-generated online content should pay attention to such limits to stay clear of liability.
Where Publishers Can Go Wrong
The recent case of Finkel v. Facebook underlined the protections intended to be given by the CDA. In Finkel, a high school student sued Facebook for defamation after four fellow high school students posted derogatory comments on Facebook. The New York Supreme Court applied the CDA and dismissed Finkel's defamation claims against Facebook because "there [was] no claim Facebook had any hand in creating the [allegedly defamatory] content." The case turned on the fact that the content was created by the Facebook user, not Facebook. Satisfaction of this requirement will generally immunize Internet publishers from liability in such circumstances, and, in line with statutory intentions, that immunity will remain intact even if slight modifications are made to user-generated content.
Where things get murky, however, is in trying to determine what acts can turn an otherwise-immunized service provider into a potentially liable content provider. For example, courts have refused to immunize defendants where a plaintiff alleges that the defendant created the content at issue.
In Anthony v. Yahoo!, Anthony claimed that Yahoo! had created its own fake profile matches, and that the profiles were created to lure users into renewing subscriptions to Yahoo!'s Yahoo Personals and Yahoo Premier dating and relationship Web sites. Because the complaint alleged that Yahoo! created the content itself (not one of its users), and because Anthony claimed that Yahoo! used the profiles to commit fraud upon its users, Yahoo! could not dismiss Anthony's claims under the CDA. The Court also highlighted an important point that should not be overlooked: that a defendant can be considered both a service provider and a content provider under the CDA depending on the extent of creation or development of allegedly harmful content.
Danger: Intellectual Property Claims
While the CDA generally immunizes Internet publishers for defamation and other tort claims, it does not protect against intellectual property claims, and publishers who also display individuals' identifying information (such as name, likeness, etc.) should be aware of a recent trend whereby courts have expanded the scope of this exception.  
In Doe v. Friendfinder Network, Inc., Jane Doe sued Friendfinder for distributing and failing to remove a member's profile whose name and likeness was so similar to hers that other people mistakenly believed Doe to be a member of the adult dating site. Doe claimed that the "false profiles" were defamatory and violated her right of publicity under state law. The Court dismissed the defamation claims under the CDA because the problematic content was user-generated, but it refused to dismiss Doe's state right of publicity claims for the alleged use of her name and likeness because such claims are classified as intellectual property claims and are not barred by the CDA.
The problematic cases above involve defendants who created allegedly defamatory statements, added to user-generated content, or used postings in a way that improperly displayed an individual's name and likeness—all claims that were not covered by the CDA. As social networking sites continue to evolve and gain staggering popularity, we will likely see more examples of courts not allowing CDA protection. Despite the broad protection the CDA affords to Internet publishers, the road ahead is still unpredictable and should be monitored closely.
Camille M. Miller is chair of the intellectual property practice group in the Philadelphia office of Cozen O'Connor, a top 100 law firm.

Aaron P. Georghiades is an associate in the intellectual property practice group in the firm's New York office.
Meet the Author
---