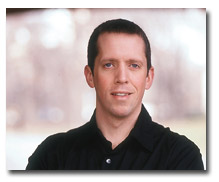 In October, CMP launched Internet Evolution, a stand-alone Web site that "investigates the future of the Internet." It is Web 2.0-intensive—the cornerstone of the site are blogs written by CMP staff and a team of freelance contributors. It also features broadband videos, Webinars, an unmoderated message board, and investigative reports from CMP writers that users can respond to. But Stephen Saunders, who developed and currently helps edit the site part-time, isn't about to embrace all of what Web 2.0 has come to mean. He sees the 1999 dot-com bubble reinflating, as publishers come to market without a strong business plan, funding initiatives without a revenue model and forgetting that "the purpose of a business is first and foremost to make money."
The Plan
Internet Evolution was conceived in part as a reaction to the success of Light Reading, Saunders says, a site he developed in 2000 that was bought by CMP in 2005 and serves the telecommunications industry.
Internet Evolution's focus was to be a bit broader, focusing on the evolution of the Internet for any type of business. Saunders wanted the site to "debunk some of the misconceptions" that many people were writing about the Internet—including those about Web 2.0. "There's this fixation on Web 2.0 and how it's new and going to change everything. It's not new and it's not going to change everything," he says.
The plan for Internet Evolution is to combine newer so-called Web 2.0 features with the "old-school" method of generating proprietary content. In terms of a business plan, CMP's goal is to invest at the rate of growth. In about three months, they have doubled their full-time editorial staff—which means they have hired one more editor, but the move marks a sign of confidence from CMP for Saunders. So far, the site has nearly doubled its internal target with its 100,000 monthly unique visitors, and users seem engaged—the message boards see 25 to 50 posts a day, sometimes nearly 60.
Keeping Control of Web 2.0
The blogosphere alone is not a good business model, Saunders says. It needs to be accessorized and monetized. What he calls the "linkosphere" is also not working. Sites constantly linking back and forth "is self-destructive at some point," he says. "It decreases the value of these sites. At some point there needs to be more new content." It's also an issue of editorial quality. "We spent two months while designing trying to find stuff creditable to link to or repurpose with permission, but most of what is out there is crap," says Saunders.
They keep content on a tight leash, editing all blogs that come in to their thinkerNet blog space. "It was a surprise to some contributors," he says. "Four out of 85 have decided not to take part because of the editing." User-generated content is also monitored. Saunders says this type of control is necessary with Web 2.0, especially for b-to-b publishers. "Your value as a publisher is to have credible information that others don't have access to," he says.
Saunders feels that he and CMP have a role to play in the point of view of the site—they strive for a strong cross-section of opinion from contributed content, both aggressive and moderate, and are close to their target already. "It's not just a free for all," Saunders says. "A set of values are overlapped with the information."
A New Business Model
Right now, the site is sole-sponsored by IBM. Saunders says this is an increasingly common model, as major advertisers are pushing b-to-b publishers to go beyond branding programs to deliver custom integrated marketing, attached to major league pricing.
CMP has a history of working with IBM, which helped secure the deal. This model could be used by others, he says, particularly in b-to-b. "A lot of people think b-to-b is becoming increasingly vertical. Taking advantage of new verticals with a startup business model installed over the infrastructure of an established company could become a new template."
MORE STARTUP STORIES:
Glam Media
Architect
Craft
Scientific American
WTWH Media