International Business Times has named Dayan Candappa global editor-in-chief and Madelin Bosakewich vice president of sales. Candappa will report directly to co-founder and chief content officer Johnathan Davis, while Bosakewich will report to Mitchell Caplan, chief marketing officer.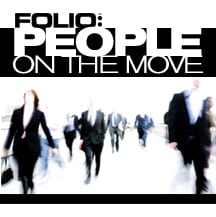 In his new position, Candappa will lead the brand's editorial operations globally and run the US newsroom. He will also work closely with Davis and the editorial team to increase International Business Times' visibility, journalistic excellence and authority, and more.
"Dayan is the key to this next step and brings a world of newsroom experience to our talented team. While great reporting is still core to our mission, we believe Dayan will help us drive even greater modernization of the user experience, more data-driven reporting, and will be putting video and social media at the forefront of our strategy," Davis said in a press release.
Previously, Candappa held a number of positions at Thomson Reuters, where he worked for the past 16 years. These included regional editor for Asia and Americas, deputy managing editor, global markets editor, and more.
Meanwhile, Bosakewich will lead operations for the sales team and assume responsibility for client facing relationships representing IBT media's multi-platform media offerings. She will also create a global sales strategy, in collaboration with IBT Media's data, marketing, and editorial teams. Most recently, Bosakewich served as director of business development and publisher relations at Zoomin.TV. Previously, she held senior sales positions at Televisa Publishing, Condé Nast, Editorial Televisia, and SBS.
---
Here are the rest of this week's people on the move:
Hearst Snapchat channel Sweet has named Ross Clark vice president and general manager, where he will oversee long-term strategy, business development, product distribution, revenue and marketplace positioning. Before joining the company, Clark served as senior director of business development and strategy at Condé Nast Entertainment.
MaryAnn Bekkedahl has joined Time Inc., where she will serve as president, fashion and luxury. She will oversee InStyle, StyleWatch, Food & Wine, Travel + Leisure, and Departures. Bekkedahl joins the company from Keep Holdings, where she served as co-founder.
Time Inc. has also promoted Charlie Kammerer from group publisher of Real Simple, Food & Wine, Cooking Light, Health, and My Recipes, to president, lifestyle. Kammerer will oversee Real Simple, Cozi, Cooking Light, MyRecipes, Health, and Sunset & Coastal Living.
Michael Schnaidt has been named deputy design director at Popular Science, effective June 1. Before joining the company, Schnaidt served as senior art director at Men's Health. He previously held art director positions at Esquire and Entertainment Weekly.
In the meantime, Men's Health has promoted Clint Carter from senior associate editor to senior editor, with a focus on gear, tech, and adventure travel.
Michelle Fields, who filed battery charges against Donald Trump's campaign manager, Corey Lewandowski, has joined The Huffington Post as a conservative reporter. She will cover Donald Trump and his campaign.
Bloomberg Media has named Ambika Nigam global head of mobile applications and Claisian Phillips global head of audience growth and strategy. Nigam will work on improving the digital experience across Bloomberg's portfolio of consumer apps, among other responsibilities. Meanwhile, Phillips will be responsible for deepening the brand's understanding of digital users, and drive strategy around registration/data collection and usage.
Stu Rothenberg announced he is leaving Roll Call, where he served as a political analyst and columnist. According to Politico, Rothenberg decided to leave because he disagrees with the paper's change in coverage.
Laura Wallis, Leigh Crandall, Dawn Sinkowski, Joanna Garcia, and Claire Sullivan have all joined Martha Stewart Wedddings. In the editorial department, Wallis has been named executive editor and Crandall has been named senior editor. In the photography department, Sinkowski has been named photo director for Martha Stewart Living and Martha Stewart Weddings and Garcia has been named associate photo editor. Sullivan will serve as editorial assistant for both titles.
Surface Media has announced that Michael Fragoso, Sarah Swartz, Rachel Small, and Jennifer Parker have all joined the company. Fragoso previously served as brand manager at LDV Hospitality and will support integrated marketing/communications. Swartz joins the brand from In House Ideas, and will serve as events manager, while Small joins from Interview, and will serve as associate editor. Previously, Parker worked at Blouin ArtInfo and Bloomberg News, and will assume the role of surface stuiods editor.