Social marketing isn't close to peaking yet, but it's already a part of almost every conversation between brands and marketers.
Close to 90 percent of advertisers are using some form of it, according to a recent Nielsen study.
"If they're not asking, they're missing out," says Tina Kelly, director of interactive marketing with McMurry/TMG. "It's completely at the point where social is integrated into the print component, the online component—everything in the holistic marketing strategy."
Some larger brands may be able to support stand-alone social campaigns, but it's not the norm. Two-thirds of advertisers are using social in combination with other online efforts, while more than half integrate with offline media, Nielsen reports.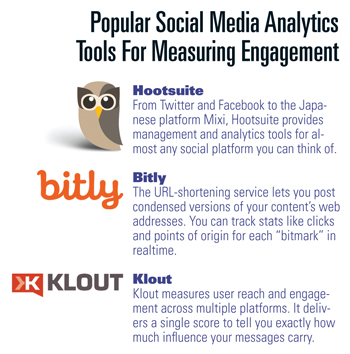 Multichannel Is Now the Norm
Andrew Gaffney, editorial director at custom content solutions provider G3 Communications, stresses the need for integration with his client base.
"We're working with our clients on not thinking in silos, not thinking of social as a disparate channel, but more of as a way to complement what they're doing," he says.
Publishers need to be mindful of their own social presence when integrating a brand's campaign, however. Creating a presence on the right channels is the first step; serving content is next.
But content isn't an end in itself. It's about engagement.
"You have to have compelling content that people want to read, but that they also want to share and engage with," Kelly says. "Those are the two big ones. We can get it to them and they might see it, but if they don't react and engage with it, then we can't get past them."
'Content Is Data'
For James Capo, director of digital business development and a group publisher of the law enforcement division at Cygnus Business Media, working with brands to identify the most-efficient channels for message distribution whittles it down even further. Not only are marketers sure they're talking to the right demographic, but they're able to deliver the right types of messages to them.
The company began including proprietary metrics in engagement reports it sent to select advertisers last year. The reports demonstrated exactly how the audience was responding to various pieces of content.
"Content is data," Capo says. "It's a part of our system that we've had for many years as a media company, but that [brands] haven't had exposure to before. Seeing how the audience interacts with that brand on a content-subject and content-[medium] level provides them with strategic insight into how they should be developing their marketing initiative."