---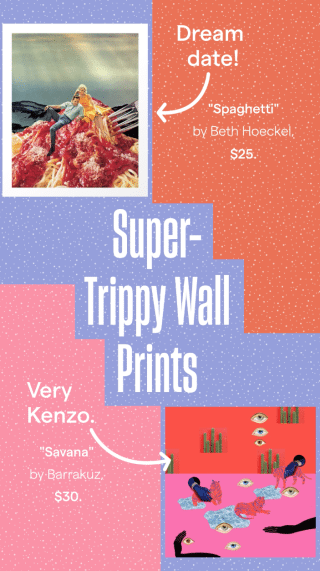 Launched in 2015 by Hearst, Sweet is the first-ever brand to operate as a straight-to-Snapchat Discover publication. Now, almost two years later, the beauty, fashion, design and culture-focused brand is home to 20 million unique visitors a month. Newly promoted to editor and formerly deputy editor, Folio: sat down with Sweet's Mallory Rice on building a content strategy for a Snapchat-exclusive brand, and how her team uses engagement metrics to inspire new stories.
Folio: Tell us about Sweet's content strategy and the audience the brand is hoping to reach.
Mallory Rice: We started Sweet with a simple mission: love something new every day. We cover our core topics (style, beauty, design, and culture) through that lens of discovery, which celebrates boldness and individuality. Our audience mostly comprises women in their teens and twenties and they share those values — they're not afraid to make risky style moves and always want to put their personal spin on what's cool.
We're not chasing the news cycle, so we make Sweet a daily must-read by introducing our audience to things they've never seen before that we think are so special they could inspire a new obsession. And because we're Snapchat's first Discover brand, we aim to use its unique interactive features in a way that makes our readers feel like Sweet is a club that belongs to them and is theirs to share, because, frankly, it is.
Folio: How does having Snapchat as the exclusive distribution channel impact the content the Sweet team chooses to produce? What are some ways you tailor content specifically for a Snap audience?
Rice: Because Discover is our priority, our stories are tailored to take full advantage of the platform's creative potential, which is massive. While other brands may need to repackage existing content, our editors conceive their ideas with Discover in mind, which means the way we use copy, video, photo, and animation together is more intentional. It's a really satisfying creative challenge and it feels relevant to the way the rest of digital media is evolving.
Folio: What sorts of specific challenges are involved in crafting a content strategy that is specific to Snapchat?
Rice: People first joined and loved Snapchat because it was the social media app that let you talk to your real friends, privately. There's an irreverent spirit to it and also an inherent intimacy, so we always try to capture the mood of the app by creating content our readers would be compelled to share to their circle. We want Sweet to feel elevated, but natural, and that balance is impacted by everything from micro-level copy choices to overall art direction.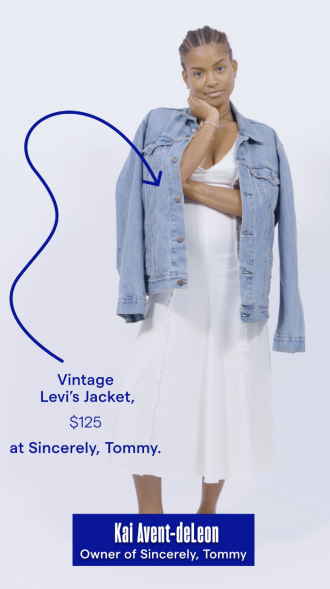 Folio: What kinds of stories seem to perform particularly well? How do you generally measure that success (metrics, unique visitors, etc.)?
Rice: We have a strong sense of what our readers care about, and, basically, it's building their unique identity in the world. Sometimes that's as small as finding a floral-printed body wash that will look pretty in your shower or figuring out how to bring the magic of a Wes Anderson set into your bedroom. Other times it's bigger, like discovering a podcast that makes you feel less alone in your small town (like the fun, queer-culture-focused "Food 4 Thot") or deciding whether the stick-and-poke tattoo you want is worth pissing off your parents.
Like most digital publishers, we measure success by how many unique visitors we have, how long they stay, and whether they share our stories. But there are a handful of interesting things that are specific to Snapchat—like screenshots (which tend to spike on our shopping content) and the recent addition of polls and quizzes. I usually find those insights especially illuminating, because they tell us things like what our readers worry about or what their goals are or whose style they're most obsessed with (Lorde, by a landslide, it turns out). Those results have inspired new stories multiple times.
Folio: How does your role at Sweet differ from producing content for a more traditionally-oriented brand like Nylon? What similarities are there?
Rice: On Discover, it's not possible to make stories in a traditional assembly-line style. In a lot of ways, our process is more like making a movie than making a magazine—the editors write the script, and after that, they share ownership with the video, animation, photo, and design teams. The majority of our work is collaborative and the magic really happens when we're all huddled around a screen, making sure that each of our respective parts is coming together to tell the full story.
Folio: What are your plans for Sweet moving forward and evolving in the future? How do you stay on top of changes to the platform?
Rice: We make a point to react to new features quickly and creatively, and there is so much we've learned since we started publishing that we're eager to apply on a larger scale. We recently added a few brilliant people to our team (including art director Liz Riccardi) who will be integral to refreshing and refining our visual storytelling. Beyond that, we have lots of ambitions around brand collaborations, events, and even some experimental printed products that I'm really excited to dig into.