Inside Publications Acquires Cheer Biz News

Deal also includes annual titles The Coach's Handbook and All Star Insider.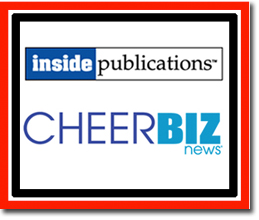 For an unknown amount, Atlanta-based Inside Publications purchased Cheer Biz News and sister titles The Coach's Handbook and All Star Insider. Moving forward, Cheer Biz will be produced by Inside Publications staff.
Inside Publications' president and publisher Chris Korotky says the acquisition of Cheer Biz is a strategic extension of Inside Cheerleading magazine, launched in 2004. "We launched a business publication in the volleyball market last year – Inside Volleyball magazine – and Cheer Biz is very similar to that title in terms of the focus and direction," says Korotky. "We now have both the consumer or athlete as well as the business side, focused on coaches and club owners, of the cheer market covered."
The Coach's Handbook will be integrated into Inside's existing Coach's Guide, aimed at the gymnastics and cheerleading markets. Korotky says his company may divide the publication into two handbooks this year: one for cheerleading, and one for gymnastics. He also says that many Cheer Biz freelancer writers and contributors will continue to work with the publicaion.
Cheer Biz has a circ of 7,000. Inside Publications produces Inside Gymnastics, Inside Cheerleading and Inside Volleyball magazines.
Meet the Author
---