Inside Columbia Magazine Brings Vertical Integration In-House

Regional publisher opens culinary center inside its new headquarters.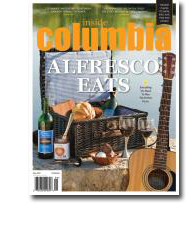 When Inside Columbia—a city and regional magazine targeting the residents of Columbia, Missouri—relocated its headquarters in a building constructed in the 1940s, it discovered an opportunity for a unique brand expansion—a cooking school.
The magazine has had a focus on the food category, one of six core competencies it identified a few years ago in a vertical integration strategy: It hosts culinary trips where 30-60 readers are brought on a cooking adventures to foodie cities such as New York, Sonoma and New Orleans; produces a week-long wine and food festival; and publishes wine newsletters.
As the building was being remodeled to accommodate the magazine's new offices, there was plenty of space left over—"We realized we could do a cooking school in there," publisher Fred Parry says.
But rather than simply being an added, and incremental, revenue opportunity to offer cooking classes to readers, the space took on a host of side benefits and new business models. "In addition to allowing us to deepen our commitment to the category, it also builds community by bringing the audience into the building. It created a greater engagement with readers that we didn't anticipate."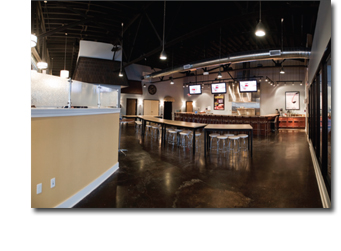 The space, which cost about 20 percent of the building's $1 million rehab, can accommodate up to 72 people, but the cooking school business plan is viable with 36. Initially, Inside Columbia was producing two classes per week, but now the school is modeled around  6-week semester, with 36 classes each year.
Yet from those classes sprang opportunities to rent the space out for a variety of other events. "We had an immediate demand for private venue rental, and there's a lot more margin on venue rentals than the cooking classes. We average between 1 and 2 events per week," says Parry.
Events include wedding rehearsals, retreats, team building events, and hosted lunches for advertisers and community leaders. "We do CEO roundtables where we invite local CEOs for these luncheons. We have a boardroom that can seat 20, but this adds another dimension where they can actually see the chefs prepare the meal and be served," adds Parry.
As for the rented events, those present a unique branding opportunity. "We build the brand and engage with people on our own turf," says Parry. "It's a little shameful, but the truth of the matter is, people come in here and fall in love with the space. Branding is probably the number-one benefit. Our magazine covers are all over the walls. These people are celebrating big moments in their lives and they're surrounded by not-so-subliminal messages about our brand."
Meet the Author
---