'Informing Reader Skepticism' One Tweet at a Time

SmartMoney launches social media project chronicling the economy's demise.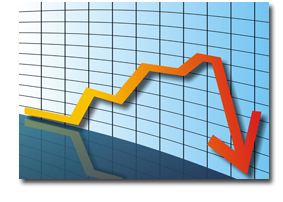 As if we needed a reminder about how bad the economy is right now.
To mark the 12-month anniversary later this year of the start of the economic recession, SmartMoney magazine has launched a social media project called Countdown to the Crash. The magazine is tweeting daily stories from the previous year, chronicling what life was like, day-by-day, before and during the brutal economic decline.
The tweets began this month and will continue through December.
Sure, Countdown to the Crash is an interesting use of social media, but as the economy continues to struggle, and unemployment claims continue to soar over this time last year, how many people want to read about the fall of Lehman Brothers or the AIG bailout—AGAIN. (As of this afternoon, its Twitter feed had 65 followers.)
According to SmartMoney Web editor Tom Weber, however, there are several reasons it is helpful to readers. One, he said, is the sense of perspective it gives about current conditions.
"One of the reactions I've heard repeatedly from people reading the tweets," Weber said, "is how they remember that things seemed bad this time last year, but when they see the hard facts, such as the jobless rate at under 6 percent a year ago, they have a better understanding of just how much the economy unraveled since then."
Weber said Countdown to the Crash also offers a reminder of "how much people were in denial."
"General Motors standing behind [former chairman and CEO Rick] Wagoner in August 2008? The market shooting up 3 percent because of low oil prices? With hindsight you ask yourself, What were people thinking?" he said. "And I think that's actually a great question for readers to ponder. It will help inform their future skepticism."
If you still have some dollars to invest then maybe you should check it out.
Meet the Author
---