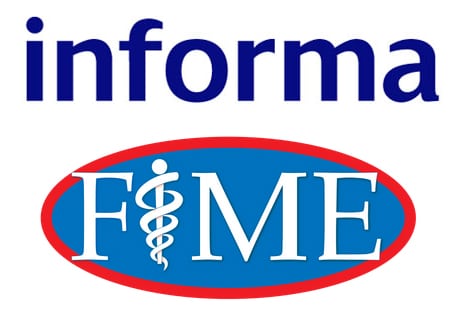 U.K.-based information, academic publishing and live events company Informa continued its expansion into the U.S. by acquiring the Florida International Medical Exposition (FIME), a 25-year-old medical technology conference and trade show held in Miami, Florida each August.
The move by Informa, which purchased the Dwell on Design show earlier this year as well as the Virgo Group and Hanley Wood's exhibition business in 2014, is aimed more at bolstering the Life Sciences component of Informa's Global Exhibitions division than it is at increasing the company's footprint in North Ameirca, Charlie McCurdy, CEO of the Global Exhibitions division, tells Folio:.
"The primary motive behind the FIME acquisition is building our presence in the medial supply equipment space," says McCurdy. "We like the U.S. as a place to do business, but our first priority was growing our verticals in that space."
The acquisition complements Informa's existing 22 exhibitions and over 100 conferences in the life sciences market across the EMEA and Asia Pacific regions, the largest of which is the Arab Health Exhibition & Congress in Dubai.
"Informa has a long-term strategic vision to continue to expand the Life Sciences' exhibition business into the American markets," says Simon Page, managing director of Informa Life Sciences Exhibitions in a company statement. "The recent acquisition of FIME fits in firmly with our goal of expanding our international trade show operations in the region and with our existing portfolio of life sciences events across the globe."
Under the Informa umbrella, FIME will continue to operate its multi-disciplinary program of seminars and networking events across more than 100,000 square feet of floor space. Nearly 60,000 attendees—including many from Latin America—attracted over 1,500 exhibitors at the 2015 event.
"Miami is a great location because it attracts attendees from across the growing Pan-American market," McCurdy continues.
Terms of the deal were not disclosed.