Infographic: Tablet Social Sharing

When it comes to sharing, categories and channels make the difference.
It's no secret that social media has become a bastion for sharing content. But what's interesting now is how shares are allocated from platform to platform, category to category and channel to channel.
The infographic below was created by MAZ Digital Inc., and the data was collected form 124 newsstand magazine apps to determine how users are sharing magazine content on their tablets. It's evident by the results that when it comes to shares, content categories and channels mean everything.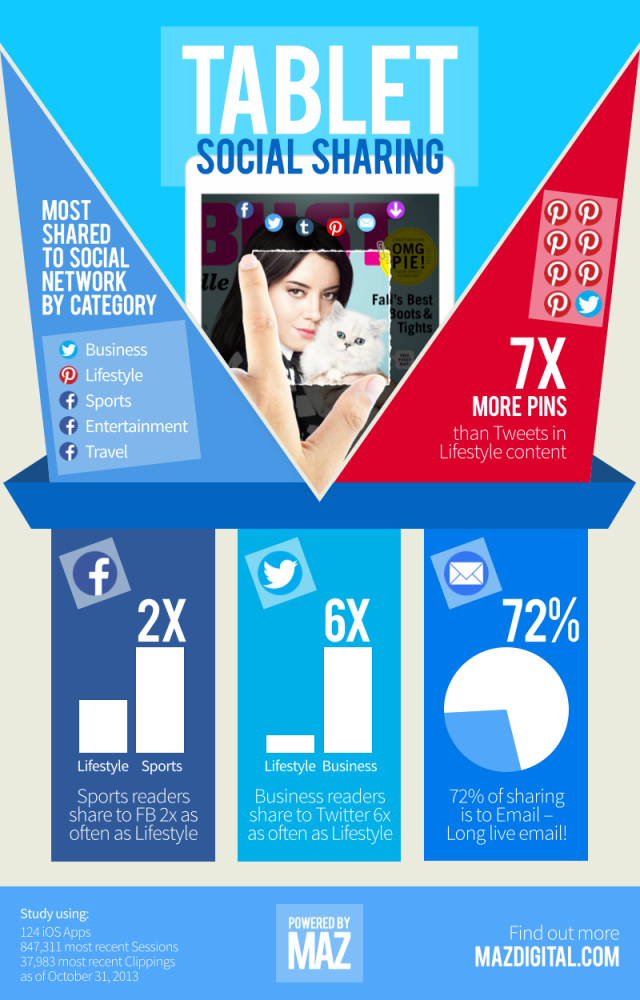 Meet the Author
---