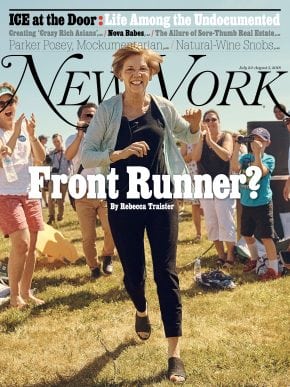 Is New York magazine for sale?
A spokeswoman for New York Media has confirmed that the Wasserstein family is considering "investment interest and strategic opportunities" and "evaluating the market" following reports that New York magazine and its digital offshoots are up for sale.
Bruce Wasserstein originally acquired the magazine for $55 million in 2003, shortly before installing Adam Moss as its editor, beginning a 15-year stretch over which New York has earned more National Magazine Awards than any other title. After Wasserstein's passing in 2009, control of the company shifted to his family, with Bruce's daughter Pam taking over as New York Media's CEO in 2016.
After an initial Wall Street Journal report dropped Tuesday afternoon, CNBC obtained an internal memo from Pam Wasserstein, which it presented as confirmation that the family is indeed considering a sale of the magazine and its other properties, including the online brands The Cut and Vulture.
"We very much believe in this exceptional institution; we are proud owners and would be happy to continue owning it for years to come," wrote Wasserstein in the memo, adding, "Partnering to support acquisitions or other ways of growing might make sense. Or it might not. The point is that I'm trying to make our company the best version of itself, as I know all of you are."
In an email exchange with Folio:, New York Media spokeswoman Lauren Starke provided the following statement implying that the Wassersteins are at least accepting bids, though stopping short of confirming any specific motivation to sell:
We are focused on building our business organically, but we also explore investment interest and strategic opportunities as a general practice (including the acquisition of Splitsider earlier in 2018). Given the growth New York Media has seen, it makes sense for us to evaluate the market for opportunities to continue to develop the business. 
This is a developing story.
West Virginia Mag Recognizes Indigenous History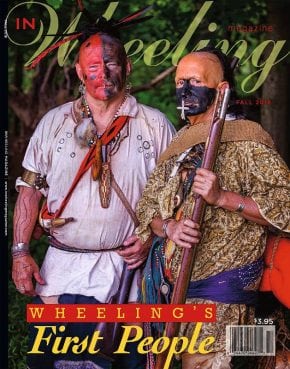 West Virginia's In Wheeling magazine is marking the 250th anniversary of Wheeling, West Virginia's first permanent European settlement by devoting the entirety of its fall issue to the region's Native American history.
"In Wheeling magazine is about trying to understand what is extraordinary about this area and how it all happened, so we decided to go back 16,000 years," says publisher David Allinder.
On newsstands today under the tagline, "Wheeling's First People," the issue includes a series of articles aimed at helping readers explore what life was like for the earliest known inhabitants of the Ohio Valley, with a cover shoot featuring reenactors from local non-profit Fort Henry Living History.
"We don't get the native side very much," Travis Henline, a professor of Native American studies at the University of West Virginia who contributed to the issue, told local news affiliate WTRF. "So that was my goal, to provide that perspective."
---
From the job board…
The American Association for the Advancement of Science is seeking a full-time content production editor to join the staff of Science magazine, its flagship peer-reviewed journal based out of Washington, D.C. Three to five years of copy editing experience and comfort with highly technical scientific material are desired. Applications are due September 7.
See this and other current job openings at careers.foliomag.com.
---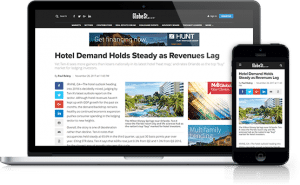 ALM Relaunches GlobeSt.com
ALM unveiled Tuesday a relaunched GlobeSt.com, promising a slew of new offerings for readers and advertisers as well as increased daily coverage of the commercial real estate industry.
The site relaunch represents the next step in ALM's ongoing overhaul of its three-dozen digital media brands, moving GlobeSt.com onto the same new CMS as its legal industry brands—which debuted last fall under the common domain of Law.com—and implementing Fusion, ALM's new marketing services solution emphasizing content marketing and brand affinity.
"By leveraging a common CMS for all media properties, we continue to reduce technical debt so we can commit greater resources toward innovation," said Jay Kirsch, ALM's president of media. "At the same time, we are doubling our daily output of original reporting to cover unique deals and players at a deeper level. The combination of technology and coverage creates a richer user experience and a more engaged audience for marketers."
New features include breaking content down into a greater number of regions—increasing from 17 local markets to 35—adding a new channel devoted to commercial real estate technology and another focused on "best practices" such as diversity, leadership, and regulatory issues, and allowing readers to tailor their own customized email alerts based on specific market sectors or key terms.
"We'll continue to provide the informative and insightful content you've come to expect from our award-winning editorial team," wrote Sule Aygoren, editor-in-chief of ALM's real estate group, in a post unveiling the new site. "Only now you'll be getting more of it—with a broader scope of coverage and in a more streamlined format."