Indie Mags to Grapple with Going Green, Digital

An IMAG conference preview.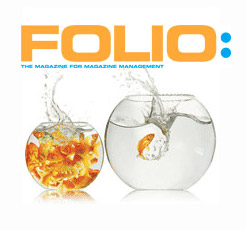 EVANSTON, Illinois—The Magazine Publishers of America's Independent Magazine Group (IMAG) kicks off its fifth annual Independent Publishers Conference here today with a board meeting followed by the Utne Reader Independent Press Awards dinner tonight honoring "the very best of the alternative and independent press" in 15 categories.
The bulk of the three-day conference, though, takes place tomorrow with sessions geared—not surprisingly—toward helping independent publishers make the transition from print to digital, build successful multimedia strategies and adopt "greener" publishing practices. One session, for example, is devoted to Backpacker's top-to-bottom energy audit. Another explores how independent publishers live with private equity.
But, as Bryan Welch, publisher and editorial director of Ogden Publications and the IMAG conference chairman, wrote to in an e-mail to FOLIO:, networking at this show is the big draw: "Stimulated by the formal presentations, which will span a range of topics from digital publishing to the tricks of negotiating a better printing contract, the discussions between participants at our networking events are, every year in every setting, the most valuable and enjoyable of our events."
[EDITOR'S NOTE: Check FOLIOmag.com throughout the week for news and posts from the IMAG conference.]
Meet the Author
---