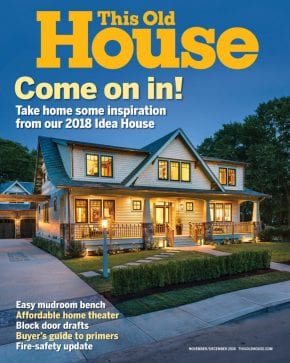 "Our number-one mission is to not screw it up."
That's the dictum Eric Thorkilsen recalls conveying to his team following his equity-backed acquisition of This Old House—the brand he had previously spent a decade running as president—from Time Inc. in April of 2016.
"This was a beautiful brand that had continued to thrive," Thorkilsen tells Folio:. "All we wanted to do was build on that and not mess with it in any way that would impede further growth."
Growing a mass-market media brand, whose primary distribution channels were a television series and a print magazine, bringing new audience segments into the fold and adding new revenue streams to the mix—absent the infrastructure, resources, and reach of one of the world's largest publishers—necessitated a relaunch of its digital platform, Thorkilsen says.
"If you're in the media business, you really need to be in the audience business," Thorkilsen adds. "You need to focus on where that audience is, how it's changing, and how it's consuming what you provide, and then figure out a way to efficiently get that content to them."
Two-and-a-half years into This Old House's next chapter, Folio: sat down with Thorkilsen to learn more about where the brand is focusing as part of its changing content and distribution strategies—which he claims has nearly quadrupled its overall digital audience.
Folio: Tell us about the changes you've implemented since taking over This Old House and where your strategy is focused.
Eric Thorkilsen: In 2016, we relaunched the whole business on a new platform with a very strong emphasis on short-form video, as well as mobile. When we took over the business, the brand was doing about 350,000 video views per month. This past month, we did just under 5 million. Part of that goes to the increase in video consumption, but it also goes to the ways in which we've been able to edit and present and organize the videos on our site.
We've also gone full steam into OTT. When I started, YouTube was essentially the one OTT platform we were on. Now we're on 18 different OTT outlets. We'd love it if our audience all came to us to watch the videos, but we know that a large group of them won't. So we want to be there too, and we're experimenting with different revenue models.
Folio: Is that investment in OTT being made in anticipation of this ongoing shift we're seeing away from linear television?
Thorkilsen: Yes. It's kind of the unstoppable force. We're all looking at it and it seems to be the natural evolution of things. We don't see it happening next year. Television is still a very robust business for us, reaching millions of viewers every week. But ultimately, OTT will be the dominant way that video content will be consumed. We love PBS, and as long as that platform is operating, we see it as an important business for us. But we also have all of this evergreen content in our archives that we can now carve up across different platforms and continue to engage audiences with.
Folio: Is that a different audience that's coming into these OTT channels?
Thorkilsen: Yeah, it is. It's often an audience of people who are looking to solve a specific problem. It's not a sit back and relax experience.
And we've been doing a lot of live streaming. Our audience wants access to things on a real-time basis, and this week we're launching a "Pro to Pro" series, aimed at professionals and delivered on all of these OTT channels as well as our own site. We've known for years that roughly five percent of our audience self-identifies as trade professionals. That's a big number for us, so we're going to target content and advertising to them.
Folio: What is it about live streaming that's attractive to that professional audience?
Thorkilsen: All of our guys are contractors, and we've always had professionals who want to engage with our talent about how to run their businesses. Live streaming allows viewers to ask questions in real time and it creates an interactive experience on a given subject. We're timing it towards the end of the day, as they're shutting down on their job sites, and we follow up each live stream with a newsletter that provides some more detail on whatever subject the stream addressed.
We launched a real estate network, where we work with large independent [multiple listing services] and brokerages across the country and we give them curated This Old House content, primarily video, with advertising attached. And we share the ad revenues with them in exchange for gaining access to impressions on their site. So now we have a digital audience in this real estate network, which is roughly the size of our O&O audience of 3.5 million users. So we've really doubled the size of our digital audience, and we've added relevant, motivated consumers. These are dream customers for us.
So when you add all of that together, we're up around 12 million in terms of our total digital audience.
Folio: What are some other ways you're drawing in new audiences?
Thorkilsen: We believe that millennials are an important part of growing a brand. It's a crowd that is looking at their first home purchase, so we launched a brand called House One, which approaches things in a more accessible and DIY way. It employs a native advertising approach, which seems to be the right presentation for that audience. We're up to about half-a-million active users, and it's profitable for us even in its first year.
Folio: Time Inc. had surely been chasing millennials already prior to your acquisition of the brand. How has your approach been different in trying to appeal to that younger audience, which probably rents in higher proportions and has less disposable income to spend on home improvement?
Thorkilsen: We think it all falls under the heading of accessible DIY. That's somewhat distinct from the $600,000 renovations that are the focus of This Old House. Here, the content focus is assuming that the consumer is going to be doing the work, that they have beginner-level skills, and maybe don't have a wide array of power tools and other materials. But they have the same motivation and desire to personalize whatever home they're in, whether it's an apartment, or a condo, or a first house.
And we do it with younger talent. The wonderful person who has designed this and is leading the charge, Jennifer Largesse, is herself a millennial and a very successful blogger in this space. It seems to be working.
---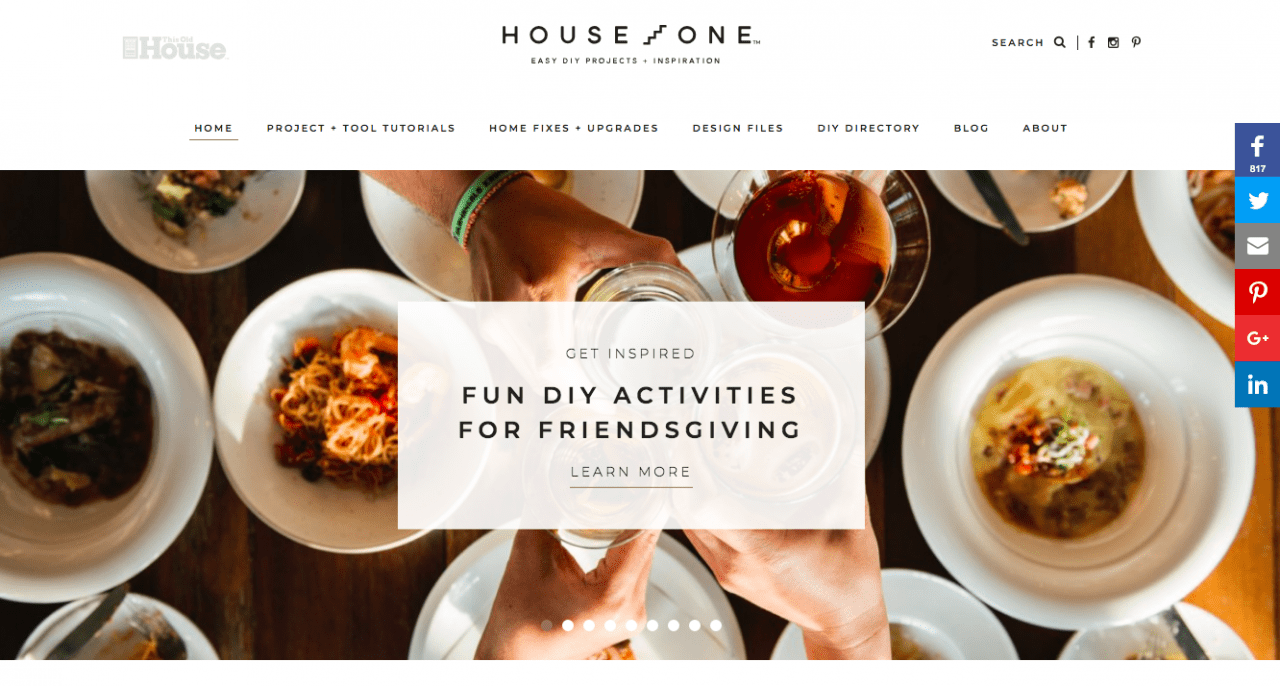 ---
Folio: Tell us about the membership program you also launched. 
Thorkilsen: It's called This Old House Insider. We launched it last year, and people pay $95 per year to get access to every television episode we've ever produced, every issue of the magazine, live streaming Q&A's with our talent, live events that they can attend at our various job sites across the country. From a business point of view, it's an audience we already have, but one that we're better engaging and able to monetize in a new way to support our investments in these other technologies.
Folio: Is part of the strategy to eventually funnel those new audiences into the Insider program, or are you using content to serve all of these different audiences at their own pace?
Thorkilsen: Very much the latter. We try not to force anybody to do anything, but if we see an opportunity to serve them in some way, we do it. One of the benefits of House One is that eventually those people will become more of a This Old House type of customer. So it's a new audience, but it's also a feeder brand in terms of building the business in the future.
Folio: From an organizational standpoint, how has the company profile changed over the past few years?
Thorkilsen: We're a small team and every time we come up with one of these things, it's not about who we can hire. It's more about how do we do this while continuing to do all of the other things we do. What this means is that it's given our team members a much broader set of job responsibilities.
For example, the live streaming has largely become the responsibility of a young woman who was one of our more junior production people two years ago. She still does that work on TV, but now she's also become the expert around directing live streams and working on the technology part of it.
For our sales team, they've increasingly had to learn that we're no longer running out there with packages that we're trying to sell somebody. We start with a conversation about what problem they're trying to overcome, and then we come back to them with a customized solution.
Folio: You mentioned that the print magazine is profitable. What's happening on that side of the business?
Thorkilsen: You're talking to an English major. I believe in print, and I actually launched the magazine in 1995, so it's near and dear to my heart. Roughly about 60 percent of our revenue there is coming from advertising, and we haven't tried to turn that upside down. We've closely monitored the metrics and looked for ways to make sure that it remains profitable and a positive provider of cash, because we want to use that profit to invest in all of these other ways to grow our audience.
It's no secret that print overall is very challenging for anybody in this business. But we saw it as critically important to maintain, while at the same time not being a drain on our ability to invest in other areas. So we've gone through two rate base reductions since April of 2016, dropping from 950,000 to 800,000 and then to 650,000 for 2019. We also are taking the frequency down to six [issues per year]. Those are decisions we made not because of demand, but by choice. We know that if we wanted to we could still have 950,000, but we wouldn't have the same profit. So we eliminated the most marginal layers of subscribers and got to the core, renewing, direct-sold base.
Folio: One new thing we haven't discussed yet is the Generation Next program. What exactly is it?
Thorkilsen: We've very consciously embarked on attacking an industry problem, which we call the skills gap. There is a tremendous number of job openings in the skill trades, and it's only getting worse. For every five people who retire and exit the skill trades, right now only two younger people are coming in to replace them. So what we're trying to do is putting young people and apprentices on our show, telling their stories, and trying to change the perception around the profession. And with our partners we've raised almost $600,000 for scholarship funds, one of which is run by Mike Rowe, and another is the Skilled Labor Fund. It's helped us to be more visible in the industry, and for a good cause.