Imbibe Transitions to E-Invoicing and Renewals

E-mail-based system helps improve ROI, magazine says.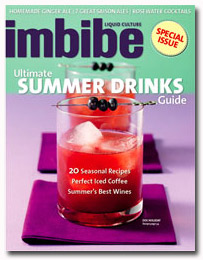 Imbibe, a 63,000-circ Portland, Oregon-based magazine for "liquid culture" enthusiasts—read: wine, spirits, beer, coffee and tea—has, like many publishers, begun exploiting the cost and time benefits of e-marketing tactics. The magazine is transferring its renewal and invoicing services to an e-mail-based system that has allowed it to realize greater ROI on billing and renewals, as well as a much tighter revenue turnaround.
According to Imbibe's circulation manager, Siobhan Crosby—who previously worked for Web-based financial site Motley Fool—transitioning to the e-mail-based system was a no-brainer. "Coming to magazines where so much is done by print it was like, 'Wait a minute.' I know we've got a print product and we're mailing it out, but when it comes to communicating with our customers and doing business with them [e-marketing] is just a natural fit," she says."
Dan Forootan, president of StreamSend—the platform Imbibe uses for its e-marketing—adds that freshly-launched media companies are more likely to use digital services right off the bat. Magazines, he says, are at varying degrees of online invoicing and renewal. Many are using a combined approach while others are completely online. "It seems like companies that are new to the market are more digitally oriented," he says. "They've started with the mindset that they'll be heading in that direction, so it's part of the planning."
Imbibe launched in 2006, and Crosby says she has e-mail addresses for about 60 percent of her file—enough to realize significant savings in her invoicing and renewal processes. "On average, instead of more than a dollar per piece that I'm sending out, I'm spending 50 cents or less per invoice or e-renewal piece," she says.
Response rates are at about 30 percent in the first two weeks of a series, and the average across the entire campaign is about 15 percent. Plus, Crosby can filter her list as the digital responses come in to whittle down her print-based follow-ups to realize further savings.
Timing is a huge advantage with e-renewals and invoicing as well. "I'm not able to know the total impact from a mailed series until about a month. With e-mail, I can safely look at my numbers within less than a week," says Crosby.
The e-mails also offer greater flexibility with graphics and color. Eschewing the bland two-color printed package for a four-color e-mail, Crosby can remind subscribers of the magazine's lush and photo-rich design by adding photos and covers to the e-mails.
Notices are created by uploading into the StreamSend platform the dozen or so fields Crosby needs to key off of—anything from name and e-mail to last issue, pricing and different offers. Unsubcribes or preference changes are downloaded post-campaign and brought back into Crosby's file. Transactions are simply handled through Imbibe's existing e-commerce system.
Meet the Author
---