IDG Strikes Joint Advertising Agreement for Game Brands

Programs will be sold across IDG's GamePro and Themis Media's The Escapist.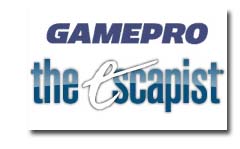 IDG's GamePro has teamed with The Escapist, a Themis Media Web site covering the gaming industry, to offer joint advertising programs across the two sites. The agreement gives marketers access to a potential unduplicated audience of 13.5 million 18-to 34-year-old U.S. males, according to US comScore July 2010, and IntelliQuest 2010.
 
Marketers will also be able to tap IDG's custom solutions teams. Through The Escapist, marketers will have access to video skins, video advertisement and other tailored product integrations.
In addition to The Escapist, Themis also operates the WarCry Network, which serves the MMOG (massively multiplayer online games) market.
Meet the Author
---