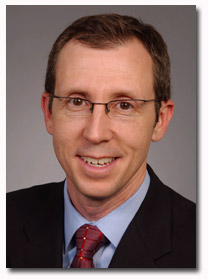 IDG Communications CEO Bob Carrigan has been elected chairman of the Interactive Advertising Bureau (IAB). Carrigan [pictured] has served on the IAB Board of Directors for five years and has been a member of the Executive Committee for the past year.
Carrigan succeeds David Moore, founder of digital ad network 24/7 Real Media. In 2011, Carrigan will be focused on six strategic objectives for IAB: making measurement make sense; building brands online; protecting privacy; data demystification; the launch of the Mobile Marketing Center of Excellence, and supply chain simplification.
Last month, Time Inc. appointed former IAB president and CEO Randall Rothenberg to the newly created position of evp, chief digital officer.
IDG Debuts CFOworld.com
Meanwhile, IDG Enterprise has launched CFOworld.com, a new site for financial and business executives, in the U.S. CFOworld.com launched in Germany in 2009 and is currently published in Germany, Sweden, Australia, Czech Republic and the United Kingdom. Verisign Inc. is the executive sponsor of the site.
Editorial will be overseen by IDG senior vp and chief content officer John Gallant and Roy Harris, editorial director of CFOworld.com.