IDG's Apollo CMS Makes a Case to Build It Yourself

The 2-year project will save the company millions.
Proprietary content management systems have been a hot topic in digital publishing over the past year. Companies like Vox, Say Media, Forbes and others have made huge commitments to building out their platforms to not only serve internal needs but also provide licensed solutions for outside companies. In IDG's case, the company rolled out its Apollo platform with another purpose in mind—efficiency.
IDG is a large, global corporation with both consumer and B2B brands. Not unlike other large conglomerates, IDG grew into a huge U.S. portfolio, and its strategy of decentralizing groups for corporate management purposes created challenges over time.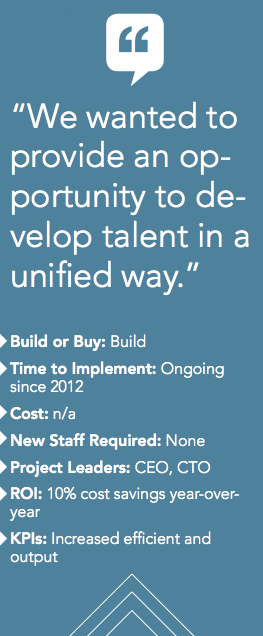 In the U.S., IDG is essentially broken
down into two core groups-consumer
and enterprise. Apollo was developed
from the CMS platform used within its
consumer group. That platform was
homegrown and uniform across the
group, however the enterprise group
relied on a multitude of solutions-none of which were necessarily compatible with one another.
Aaron Jones, chief technology officer for IDG Communications and general manager of IDG Engineering Solutions Group, says that there were a host of reasons to enhance and migrate every brand onto its existing platform.
"To some degree it was a reworking of an existing technology," he says. "There were a number of reasons we did this. It was to really leverage our people assets in a better way; get more people to work on a common framework and make people more efficient. It also allows us to share innovation across our company.
We wanted to provide an opportunity to develop talent in a unified way."
In other words, IDG's prior structure created a cluttered tech environment that forced many staffers to specialize in small areas, which distracted from innovation and forward thinking.
THE PROCESS
Jones admits that the company considered outside solutions, but at the end of the day, building internally was the most practical choice. "We looked at all the other companies
out there like Vox with Chorus and Gawker with Kinja and several other groups with customized solutions and we determined that what we had could play in that space," he says. "So we decided to go forward with what we built and develop that in- stead of migrating to something else. It also sends a strong message to the market that we are investing in our own tech."
In 2012, the decision to build was made at the highest level, with former CEO of IDG Communications Bob Carrigan and current CEO Michael Friedenberg putting the final stamp of approval on the project.
Fast-forward to 2014 and the company is still in the process of rolling Apollo out to all of its brands. Jones says that the migration process is perhaps the most difficult challenge. He also says that there are a lot of preliminary steps to take before a single new piece of content is moved.
"The first thing we needed to do was look at the business and the workflows within the group," he says. "We had to consolidate nine separate processes and worked with 13 different CMS back-ends. That kind of customization probably took us nearly a year.
After that it's probably another year to fully onboard everybody."
Surprisingly, Jones said the project didn't require much additional cost to its normal operating budget. There were no new staff added to implement the program. "It's impossible to quantify the exact cost," he says. "The majority of the investment-which was minimal-was in unifying the software and database. There were also cost changes in our hosting arrangements so we could move everything into one environment. But as an effect our overall legacy costs have actually decreased."
THE RESULTS
Jones says that an operations cost decrease is actually one of the best ROI metrics the company has to prove the program was worthwhile and successful. Currently, the company stands to decrease costs by 10 percent year-over-year, but once everything is unified, Jones says the company will continue to save money thanks to its CMS. What's more, he says, there is a somewhat intangible return that's a little harder to track. "We have freed up more resources that we can't necessary quantify from an ROI perspective."
In terms of measuring Apollo's overall effectiveness, Jones says everything is anecdotal because they don't have metrics on the old system. That said, he says one of the best KPIs is internal feedback from editors and other staffers who utilize the platform. He is told that the new system is user friendly and efficient, which was one of the primary objectives before the project began.
Meet the Author
---