IDG Launches Proprietary CMS Across Network

Viewability, video, asset management are areas of emphasis.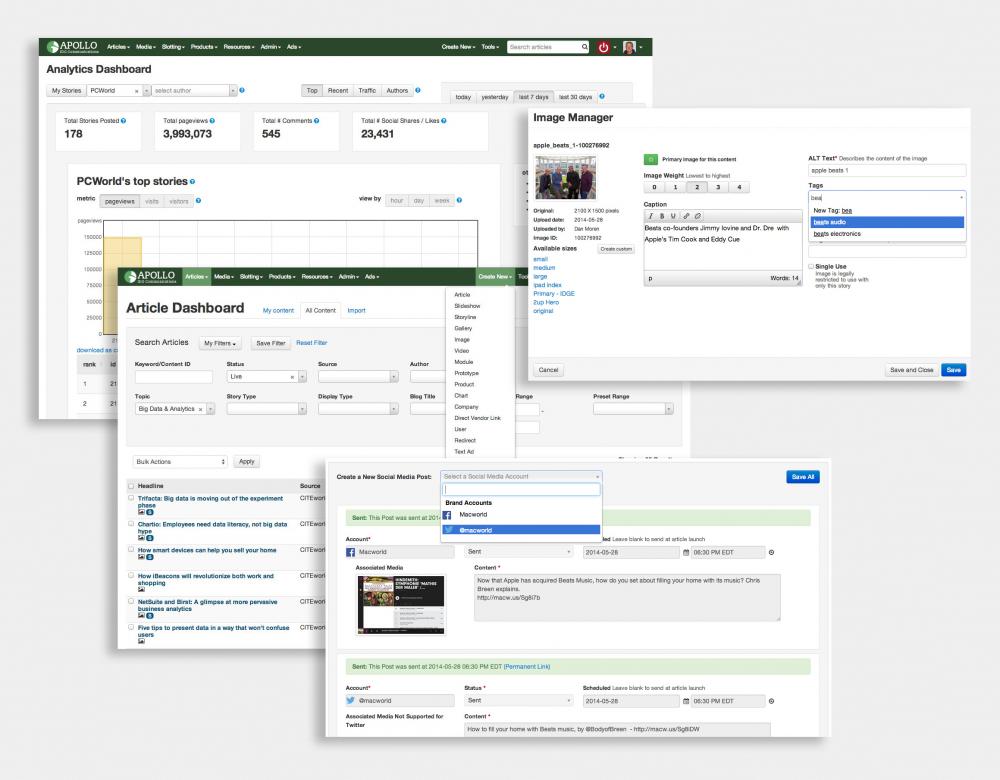 IDG Communications is overhauling its back-end infrastructure with the launch of a new proprietary content management system it's calling Apollo.
The CMS, officially rolling out on Tuesday, will offer editors a range of tools for multimedia storytelling and simplify access to the company's extensive trove of content. That latter feature could be big for IDG—the company has more than 2,000 journalists, 460 sites, 200 apps and 180 print titles in its media network.
"We believe that our CMS is a critical core component to our digital strategy," says Michael Friedenberg, CEO of IDG Communications Worldwide. "Having a modernized CMS will enable us to move and engage with our reader at a much deeper level allowing for greater flexibility, productivity, and innovation."
Display ad viewability was also an area of emphasis for the company, says Gregg Pinsky, the company's SVP and GM of digital services.
"In the deconstructed right rail design ads and promotion modules are spaced more widely apart and indent slightly into the body of the article to counteract banner blindness typical on traditional two column article pages," he says. "The template lazy loads the ads, and as long as the user is scrolling the content, we continue to load additional ads at specific intervals. This not only achieves a higher viewability and engagement rate but also results in reduced page load time for a better user experience."
Friedenberg notes the need to adapt to an environment that's increasingly focused on video. The company currently delivers 100 million video streams per month, generating about 7 percent of its revenue come from video, with 50 percent year-over-year growth, he says
Apollo is hoping to be the latest shining-star CMS for a big publisher. Vox's Chorus, Say Media's Tempest and Forbes's Falcon are a few that have garnered attention as cutting-edge content creation tools.
Say Media and Forbes have been pursuing licensing deals that could turn their CMSs into standalone revenue streams, but IDG says it's not looking into similar opportunities right now.
Meet the Author
---