IDG Founder Pat McGovern Dies at 76

Media pioneer's career was punctuated by aggressive expansion.
International Data Group (IDG) founder and chairman Patrick J. McGovern passed away on March 19 at Stanford Hospital in Palo Alto, Calif., according to a company announcement Thursday.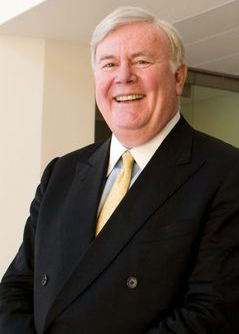 "IDG has lost a true visionary," says newly elected IDG Board Chairman Walter Boyd in a statement, "and the IT community has lost one of its most exceptional citizens."
The lauded information technology media pioneer and generous philanthropist spent 50 years developing, championing and expanding IDG's network of magazines, digital properties and events. Ultimately, he oversaw IDG's launch of roughly 300 magazines and newspapers, 460 websites, 200 mobile bile apps and 700 events in 97 countries.
"Pat's foremost desire was for IDG to make the world a better place through the medium of information technology," Boyd says. "We have an outstanding leadership team in place to ensure that the company he created will continue to grow and prosper."
McGovern began his career in publishing in 1959 with a part-time editorial job at Computers and Automation magazine where he ultimately became associate editor and associate publisher.
McGovern founded the International Data Corporation in 1964, which is now a subsidiary company of IDG. By 1967 he launched IDG's flagship publication, Computerworld. And in 1972 he exported the concept to Asia with the launch of Shukan Computer in Japan.
His push for global IT is underscored by his investments in the People's Republic of China where he was recognized with the International Investment Achievement Award at the CCTV 2007 China Economic Leadership Awards.
McGovern has also received other honors including lifetime achievement awards from American Business Media, the Magazine Publishers of America and the American Society of Business Publications Editors.
IDG will remain a privately held company overseen by its board with Kirk Campbell, president and CEO of IDC and Michael Friedenberg, CEO of IDG Communications Worldwide, remaining at their posts.
"Pat always believed that each of IDG's business units should run like independently managed companies and that structure and process will continue," says Ted Bloom, IDG's president and CFO, in a statement. "The best way we can all honor Pat is for us to continue being successful with the structure he set up 50 years ago."
You can view the full IDG announcement of McGovern's passing here.
Meet the Author
---