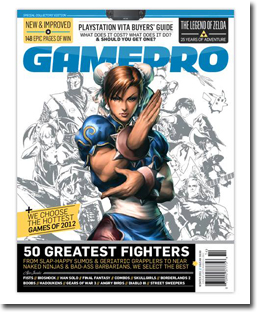 This article first appears on FOLIO: sister site, minonline.
One of the last of the U.S. print magazines on video gaming left in the market is folding as IDG announced yesterday GamePro ceases publication with the current Winter issue. The quarterly title covered video game reviews and previews since 1989 and grew to be one of the largest such game books on newsstands. According to IDG's Consumer and Small Business Media Group, a decision was made to redirect the GamePro Media division towards custom publishing projects instead of consumer-facing endeavors. And so also being folded is the GamePro.com website, which has been online since 1996. The GamePro brand will live on for consumers, but tucked away as a channel at PCWorld.com. Game news and reviews as well as the inevitable games media tips and cheats pieces will now be handled by PCWorld staff. The site will begin redirecting users to the new channel as of December 5. IDG did not disclose any layoffs associated with the changes.
Read the rest of the story here.