IDG Launches TechHive, Redesigns PCWorld and Macworld Sites

New consumer tech site allows PCWorld and Macworld to return to roots.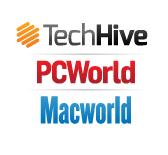 PCWorld and Macworld, dueling brands of the same family, now have a new sibling: TechHive.
Parent group IDG Consumer & SMB announced the launch of the digital-only consumer technology site along with an HTML 5 redesign of the existing PC and Mac-centric sites earlier this week.
TechHive.com was created in response to the growing reality that technology is broader than PC and Mac, says Jason Snell, editorial director across all three brands.
"Those brands [PC and Mac] are well known and have been around for a long time," he says. " But they don't necessarily match with some of the most exciting stuff that's going on in technology right now. So the question was, what do we do? Rather than change our existing brands or fold them into something new, we created a third brand to live alongside them."
The original sites had gotten too far away from their roots, he says. PCWorld especially had become more of a centralized base for all things not-Apple. TechHive will assume many of those responsibilities-reporting on phones, tablets, cameras, HDTVs, apps and other gadgets-allowing PCWorld to refocus on, of course, the PC.
Redirecting existing readers who turn to PCWorld for broader coverage will be a challenge, Snell admits. He hopes that older content linking to TechHive and cross-brand marketing efforts will help.
"It's going to be a process," he adds.
While TechHive's launch is designed to sharpen the differences between these brands, visually, all three sites are very much alike. Color schemes and fonts differ, but PCWorld, Macworld and TechHive are all clearly related.
Back-end practicality also played a role in the decision however, as Snell's team merged all three sites onto a single content management system capable of cross-platform integration. For that to work, the coding needed to match.
"It's a fine line," he says. "We don't want people to feel that they're all just identical sites-we want to give them their own personality in the content and we want to give some visual cues that they're different-but we can't diverge too far technically with the code or then we're customizing per site."
To stay updated on the latest FOLIO: news, become a Facebook fan and follow us on Twitter!
Meet the Author
---