IDEAlliance: Sustainability Makes Business Sense

Conference speakers go beyond altruistic benefits on enviro-friendly production.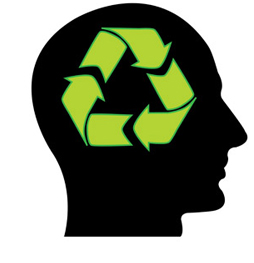 NEW YORK—Sustainability and eco-awareness may have been pushed from the minds of publishers during the last two years in favor of shoring up major revenue losses, but the environmental impact of the magazine supply chain is still an ongoing concern.
At an IDEAlliance event hosted at the Hearst Tower Tuesday called "Sustainability and the Print Supply Chain," speakers went way beyond the altruistic benefits of environmentally friendly production to explore top and bottom-line value drivers.
One underlying theme was a looming sense that resources, due to exploding population growth in developing countries, are quickly becoming constrained. "We are a resource-intesive industry moving into a resource-constrained future," said Fred Raimondo, president of the Verdant Consulting Group, who also presented the results of a Print Media Supply Chain Sustainability Survey.
And in a panel presentation, Tom Estock, corporate manager of environmental at Quad/Graphics, noted that water will be "very crucial" going forward, adding that a Georgia facility was recently hampered by two state emergencies for drought, and the company's Nevada facility has to secure water rights.
Results of the Verdant survey, which was designed to get a "general sense of where the industry stands" with sustainability issues and conducted with IDEAlliance members, indicated sustainability efforts are taking hold, but need wider adoption. While 57 percent of respondents said they have a sustainability program in place, with 45 percent reporting that they have a specific position responsible for it, only 27 percent said they've measured their carbon footprint—and measurement was presented as a critical tactic to understand exactly what a company's environmental impact is and how to move forward with a sustainability plan. "Measurement is the key to the ability to control costs and discover opportunities," said Quad's Estock.
Life Cycle Assessments were touted as a primary way to measure a publisher's cradle-to-grave environmental impact. Craig Liska, vice president of sustainability at Verso Paper Corp, reviewed an LCA his company conducted with National Geographic, which revealed that creating and distributing one issue releases a total of 1.82 pounds of CO2. "When you start talking about millions of magazines, it starts to add up," he said.
Liska added that mill fuel sources and electrical grid profiles accounted for the bulk—70 percent—of the carbon footprint values.
Nevertheless, there is not enough data to standardize Life Cycle Assessments, concluded panelists, particularly for the printing industry, which is hampering the ability to define the scope of the assessments and which measurements should be counted.
"There's not a lot of life cycle data developed for printing," said Jim Sheibley, GM of lightweight coated and supercalendered papers for NewPage Corporation, who added that, going forward, as more data becomes available LCA's will become standardized, allowing for better benchmarking and alignment of metrics with standard-setting efforts.
In the meantime, paper makers and printers continue to explore ways to minimize their environmental impact, not just for the social good, but also for the bottom line. Quad's Estock said the company's Martinsburg, West Virginia facility saved $540,000 by retrofitting leaking steam traps. "We had a 3-month payback on that one," he said.
An effort in 2009 to install auxiliary power units in the company's truck fleet saved 1 million gallons of diesel fuel. "We can't control the cost of energy, but we can control usage," said Estock, who added that Quad's energy bill in 2009 was $70 million, which went primarily to natural gas, electricity and propane. Each facility, he said, has an energy advocacy board that meets quarterly to perform ROI and feasibility studies.
Meet the Author
---