IAB Taps Video Advertising Exec as New Board Chair

Tremor Video's Lauren Wiener takes over for CBS Interactive's David Morris; AOL's Jim Norton named vice chair.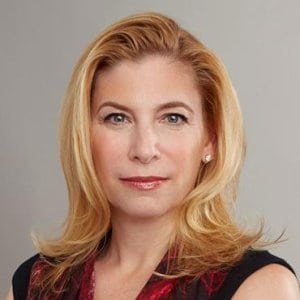 The Interactive Advertising Bureau (IAB) has elected Lauren Wiener the new chair of its board of directors, the association announced at the start of its annual leadership summit this week in Palm Desert, CA.
Wiener, president of buyer platforms at video advertising software firm Tremor Video, served as vice chair of the IAB board last year. Prior to joining Tremor in late 2012, Wiener spent nearly a decade as Meredith Corp.'s SVP of digital.
The appointment is traditionally a harbinger of the IAB's priorities for the year to come, and Wiener's election indicates the association's focus in 2016 will—at least in part—center around the lucrative and growing world of digital video advertising.
"The Board of Directors has set an ambitious and attainable agenda to ensure IAB continues to provide a central hub for the digital media and marketing industry," said Wiener in a prepared statement. "I am excited to welcome the new additions to our board, and continue the excellent work of my predecessor in bringing together digital publishing, data optimization, and technology leaders to help us accelerate our path to the next $50 billion."
Last year, the IAB elected David Morris, CRO at CBS Interactive, who in turn succeeded 2014 chair Vivek Shah, CEO of Ziff Davis. If recent tradition holds, Jim Norton, newly elected vice chair and global head of media sales at AOL, will be in line to take over for Wiener in 2017.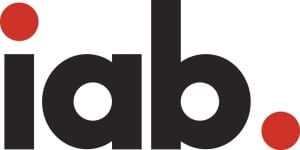 Wiener is the second Tremor Video executive to serve as IAB chair in recent years; Randy Kilgore, then-chief revenue officer of Tremor, was elected IAB chair in 2013.
Other newly elected board members include Disney/ABC Television's EVP John Frelinghuysen, Washington Post chief revenue officer, Jed Hartman, and Robb Richter, SVP and chief digital officer at Media General, among others. The new arrivals join Mark Howard, Forbes Media chief revenue officer; Lisa Valentino, Condé Nast Entertainment chief revenue officer; Troy Young, president of Hearst Magazines Digital Media; and IAB president and CEO, Randall Rothenberg, among several others on the IAB's forty-seven-member board.
In December, the IAB reported that digital advertising revenues hit all-time highs in the third quarter of 2015, soaring to $15 billion in revenue in the U.S. alone.
Meet the Author
---