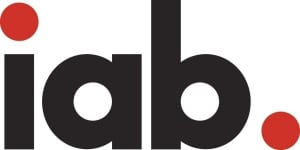 Just a few weeks after publishing a step-by-step guide advising publishers on tactics for opening a dialogue with their ad-blocking consumers, the Interactive Advertising Bureau (IAB) today released a set of guidelines designed to help publishers tackle another growing challenge to the digital bottom line: ad viewability.
Illustrating the ways in which a number of publishers have already successfully boosted viewability on their own sites, according to the IAB, the Primer for Publishers on Improving Ad Viewability aims to help publishers apply those same tactics to their own businesses.
The document begins by identifying four key areas of improvement that the IAB has identified as imperative for optimal ad viewability: engaging content, site design, latency, and ad tech strategy and policy.
Beginning with site design, the IAB instructs publishers to first analyze the ways in which different ad units perform through experimentation. Publishers need to know how each and every specific ad unit on their site performs, and identify the outliers—positive or negative. The IAB says the best way to do it is by instituting an internal measurement system, but since that is often cost-prohibitive for smaller publishers, a good alternative is identifying one third-party vendor with which to develop a consistent baseline.
For long-form video units, which it says often perform with high viewability, the IAB recommends a few specific approaches:
Playing back video only when in full-screen mode

If not in full-screen mode, locking the video player into the viewable screen area, independent of scrolling

Pausing a video unit when a tab or window is minimized or out of focus on a device as a result of consumer multi-tasking
Because viewability can only be measured once an ad unit has been fully rendered, the next section of the primer focuses on improving latency. The IAB recommends developing a separate plan specific to ads served by third-party vendors, which generally come with higher latency. Asynchronous ad calls and the avoidance of passbacks are specific tactics that can help reduce latency, according to the IAB.
Finally, when reviewing ad tech strategy and policy, the IAB makes some specific recommendations:
Reducing file size to render ads more quickly, charging more for heavier ads, or establishing size limits

Only serving below-the-fold ads once they become viewable

Experimenting with adjustments to ad-refresh configuration, which can improve viewability but negatively affect user experience
Click here to read the full document.