'I Don't Know What You Mean by Social Media'

Results of ASBPE survey show b-to-b editors want, require more digital training.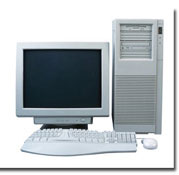 After releasing some preliminary results in February, the American Society of Business Publication Editors Monday made available the complete results from "Survey on Digital Skills & Strategies," a project it conducted late last year with the Medill School/Media Management Center at Northwestern University.
So, what did the survey turn up? B-to-b editors say they want more digital and business journalism help. "Even as their titles plunge into the digital space, B2B editors have been left largely to their own devices to gain the skills necessary to do their jobs across platforms," the survey reads. Surveys were sent to nearly 5,000 editors on ASBPE's members and non-members list late last year—273 b-to-b editors responded.
According to the survey, four out of five indicated that they participated in one day or less of corporate-sponsored digital training last year. More than a third of respondents said they never received any digital training at all. (One important fact to note, however, is that 73.1 percent of respondents indicated that 50 percent or less of their work is devoted to digital.)
I don't doubt it. Before joining FOLIO:, I was a writer/editor at a consumer print magazine. What I've learned about producing e-newsletters and managing a magazine's Web site I've picked up on the fly, or from colleagues. Just this morning, I was chatting with our parent company's Web manager about where/how I can expand my working knowledge of HTML.
Beyond the survey's facts and figures, which of course are all stark and telling, the complete report includes the questions ASBPE asked its members as well as several pages of verbatim responses from the editors who participated. The entire survey is worth reading, when you have time. Below are some of the survey questions and responses they elicited. What respondents said about their own skills, and about their ignorance of online platforms, are both enlightening and scary.
In general, is your individual digital skill level running behind, equal to, or ahead of your brand's transition to digital?
■ I feel untrained and flying by the seat of my pants. But then, my publication's management is way worse than me.
■ I post Web news. That's about it. I don't post or edit online video or audio. I don't blog but I am aware of these online strategies and comfortable with them—so I don't feel that "I'm way behind."
■ I know nothing about Twitter, tweet, videos, etc. I see things on other publication's Web sites that I have no idea how to do.
■ Our tools suck; our software platform sucks; we are ruled, not fueled, by our IT department. Meanwhile, we're so lean, that doing anything out of the ordinary takes so much time, we don't bother.
■ Being the editor-in-chief and almost 60 years old, I find myself in the middle of the pack, trying to convince my older colleagues (and some younger ones) of the need to add digital skills and constantly learning from the digitally savvy younger ones. Having everyone watch some sessions of the FOLIO: Show this year helped.
At your title/brand, is focus on digital issues affecting the quality of your print editorial content positively or negatively?
■ "Lead with the Web" is a stupid method of business journalism.
■ With the demand for up-to-the minute digital content, the time needed to get in-depth information for more quality print is usually compromised or it becomes a secondary priority.
■ We definitely have more interaction with readers because of digital.
■ Magazines are seen almost as an afterthought.
■ By adding links or mentioned of Web-related content to the print content, I feel we have enhanced the breadth of our content overall. Readers now are told how they can go to the Web to see related past articles special Web-only content, etc.
In your experience, is time spent engaging in social media helpful or a hindrance to producing quality print or digital content?
■ A waste of time. No money in it.
■ Both help and hindrance; it's a giant time suck but you have to do it and occasionally get a real gem out of it.
■ I don't have time on my job to spend it chatting online in Facebook or Twitter. My main job is to keep all our Web sites running, write my column and/or feature, write and edit multiple newsletters, as well as answer IT questions from staff and membership.
■ I have been able to leverage LinkedIn very effectively to make new contacts for stories and have built a business networking site for the industry I cover.
■ I don't know what you mean by social media.
Meet the Author
---