HuffPost Live Celebrates its First Birthday With Robust Results

In its first year, the video vertical has generated 445 million views.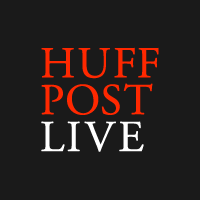 Arianna Huffington, editor-in-chief and president of The Huffington Post, posted a blog this week celebrating HuffPost Live's first birthday. Included in Huffington's write up are some impressive performance stats for the video vertical.
To date, HuffPost Live has generated over 445 million views and attracts more than 13 million unique visitors each month. Not only that, but the users are spending an average of 22 minutes engaging with video content, which the company reports is more than four times the industry average.
"That's my greatest source of pride [22 minutes], people are finding the content compelling. The word we hear most often is addictive," says founding editor of The Huffington Post and president of HuffPost Live, Roy Sekoff.
Both Huffington and Sekoff say that Year One has exceeded expectations. "As far as the numbers themselves, that was the business plan, that is what we pitched," Sekoff says. But he says that they never projected additional successes like wining awards and breaking traffic records.
"From the very beginning the idea was that we wanted to create a healthy live experience, and then be able to cut it up into clips that can be watched and embedded throughout the HuffPost universe," Sekoff says.
In other words, HuffPost Live is essentially the video strategy for the publication at large. Still, rolling out and sustaining that strategy is rife with challenge.
"We had to ask ourselves how do you create premium video at scale? More and more advertisers want to be around video and more users want to watch it. So we had to think about how to do that to scale without falling into a money pit," Sekoff says.
Scale for HuffPost Live in Year One included 12 hours of live daily programming and over 9,600 interviews with guests from more than 85 counties.
Filtering Out The Noise
According to Sekoff, data has always been in The Huffington Post's DNA, and HuffPost Live is no different.
"One of the things we have always been good at is that we are stats-aware and not stats-driven. We've always been about super strong metrics and super strong analytics from Day One, but we are editorial driven," he says. Adding, "We have data coming out of our ears, but data doesn't touch your heart, it's in your head. What we do is put flesh and blood on data to make narratives. And I think that's even more powerful and impactful when you can see and hear the person," he says.
Content is The Marketing Strategy
Data serves as a roadmap for HuffPost Live when planning and executing content. And the content itself is at the crux of the vertical's marketing strategy.
"We haven't done a lot of external marketing. It was about being smart and utilizing a network that already existed and tapping into an audience that was hungry for the content," Sekoff says.
He indicates that the key to leveraging content is a two-handed approach. First, it's crucial to create original ideas, and second, those ideas should make news.
"One of the things we have learned to do is be less reactive, but when we are reacting we need to be quicker. We would look at the front page of The Huffington Post and say 'that story is doing well, let's do a story about that,' by the time we did that the main thrust of the traffic already happened. Picture a bell-curve, we were joining at the top of the curve and riding it down, but now we look for stories before they make it to the front page," he says.
"More"
When asked about Sekoff's year-two goals his answer is simple-"more."
What he means is more programming, more international editions that can be leveraged as foreign news bureaus and more synergies between verticals.
"The great thing about the internet is you can try it and if it doesn't work you can stop doing it," Sekoff says.
Meet the Author
---