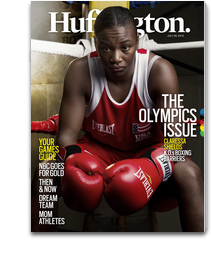 Joe Pompeo at Capital New York reports that Huffington Post has made its Huffington app, launched in June, free. The app's single copy price was 99 cents, $1.99 per month or $19.99 per year and, at the time, reflected the you-don't-get something-for-nothing mentality now so prevalent in digital content publishing—especially when producing a magazine app like this one is still far from efficient or low-cost.
But, in hindsight, Huffington had clearly wrestled with whether to charge for the app or not. When Folio: first reported on the app's coming launch, executive editor Tim O'Brien said the business model had yet to be determined—and this was only weeks out from its debut.
SEE ALSO: Inside Huffington Post's Weekly Magazine App
Pompeo says the change in strategy was revealed during a company meeting yesterday, and the app is already listed as free in the App Store.
All of this was underscored earlier this week when News Corp.'s The Daily axed 29 percent of its workforce, or 50 employees, and streamlined its content production.
The changes at Huffington and The Daily highlight the difficulty publishers are having with nailing down a consistent business model for magazine apps. The technology is new and the products and the experience they offer are still new for consumers and that mix can bloom into a confusing array of strategies as publishers balance customer preferences with business realities.
This can be especially frustrating as publishers also try to figure out how apps relate with and exist next to their traditional products. A Huffington spokesperson tells Pompeo that the decision to go free was triggered by the fact that The Huffington Post itself is free and the app's paid model clashed with that. Perception goes a long way.
In an earlier blog post, Penton Media senior vice president of strategy and business development Warren Bimblick sniffed out a pricing scheme that might have been a bit too perfunctory.