HTML5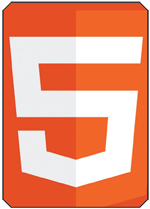 The new coding language is allowing publishers to create device-agnostic websites and apps, as well as freeing companies from the restraints of Flash technology.
In 2011, HTML5, the latest version of coding language, created as much buzz in the magazine publishing industry as any flashy redesign, product launch or industry move did. Major publishers like Hearst christened the coding platform the next coming in Web technology. The company began the migration of its entire magazine platform in September 2011 to HTML5, beginning with GoodHousekeeping.com.
Only months after its debut, Outside Magazine and Financial Times used HTML5 to update their Web presences; Rolling Stone and Playboy relied on the technology to make their content archives device-agnostic.
In a recent FOLIO: interview, Krystle Kopacz, digital product manager of the Government Executive Media Group, explained HTML5's appeal. "For us, and for many b-to-b companies, we're lean; every media company wishes they could have more development resources. Having to develop all of these different platforms, it's weight on your team," she says. "We're looking at how we can apply it and have it work in every browser, in every device in a way that makes the reading experience better."
Many publishers have yet to decide whether to launch a native app, or go the HTML5 route.  HTML5 offers a clear path away from Apple's subscription terms and cumbersome app update approval process; but Web app purchasing still presents a conundrum.
"Once we got going it became clear that it would allow us to do a number of other things, not the least of which was to be functional on touch-screen devices. And that I think is one of the really future-oriented aspects of this—that people are beginning to expect that," vice president of programming and product strategy for Hearst Digital Media Mark Weinberg says. "So this really meets consumer expectations. It makes us flexible and functional on all devices and it gives us the functionality that you get with HTML5 that its predecessor didn't have."
VITAL STATS: The coding language is now used by industry players such as Financial Times, Hearst, Outside Magazine, Rolling Stone and Playboy.
Meet the Author
---