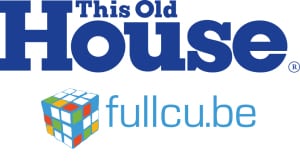 The recently sold This Old House has yet to move out of Time Inc.'s midtown offices for its new Connecticut headquarters, but buyer Eric Thorkilsen is already moving on his plan to transform the home improvement brand's subscription revenue model.
This Old House will partner with subscription integration and automation platform fullcube in a bid to offer consumers a range of subscription packages at varying price points and across channels, including print, digital, mobile, and video, among others, both parties announced today.
It's all part of a bid to further maximize the multimedia brand's relationship with its audience—ideally, to create new direct revenue streams and allow for greater up- and cross-selling opportunities, Thorkilsen tells Folio:.
"On other brands that have large enthusiast audiences, they have built these multi-tiered membership clubs that allow those highly interested and motivated consumers to have a deeper, broader relationship with the brand than just kind of the main, more public aspects of it," Thorkilsen continues.
Exact details of the different tiers offered within the membership club are still being determined, but Thorkilsen expects offerings to include streaming video not included in either of the brand's two broadcast television series, access to magazine archives, even glimpses into projects featured on upcoming seasons before the shows air.
"That may not be of interest to all of the millions who watch on TV, but it may be of interest to several thousand hardcore This Old House fans who want to have every experience there is," says Thorkilsen. "So we're in the process, with fullcube's help, of deciding what the benefits could be within the club and how to promote and position those and build an audience that is an additional recurring subscription based revenue stream."
Thorkilsen believes the most successful media brands today have strong, paid digital audiences, an area that, for This Old House, represents significant growth potential. He says the benefits of implementing a platform like fullcube's go beyond the ability to offer membership packages that pull from all of the different channels through which the 37-year-old brand aims to reach consumers. By unifying everything into one database, both the user experience and the capability to upsell to consumers are enhanced.
"When we walk into publishing environments, we see a business model that's in distress," fullcube co-founder and CEO, David Hickson, tells Folio:. "Many publishers today are creating event properties, they are creating OTT properties, all of which can be part of bundles in a transformed subscription strategy. Subscriptions aren't new to publishers; it's just important to understand that there are multiple endpoints today at which you can deliver value to your passionate consumer."
When publishers have a range of different partners who provide different services—print fulfillment, digital editions, event registration—Hickson says customers' accounts and credit card information are often confined to those various silos.
"We solved that problem by pulling the credit card into a single relationship, which enables you to easily upsell or downsell," Hickson says.
Perhaps more than any other class of media companies, enthusiast publishers depend on a close relationship with their consumers, where authority and trust are at the center. It's not just what drives that organic, direct consumer revenue, but what attracts advertisers to a qualified, interested audience.
"What we've found in dealing with our existing partnerships like TEN: The Enthusiast Network, is that their advertisers and sponsors are lining up to spend more money with them in this private relationship, in a private marketplace with these subscribers, in addition to what they're already doing in public marketplaces with them," Hickson continues. "It is totally additive from an advertising and sponsorship perspective. These are the high responders of the brand."
A Charlotte, North Carolina-based startup founded in 2014, fullcube's services include fulfillment automation and audience management and intelligence, all of which can be integrated with its flagship subscription management platform.
Both Hickson and Thorkilsen say fullcube and This Old House have already begun developing the new subscription strategy, with the full hierarchy of membership plans expected to launch sometime in the late summer or early fall. In the meantime, Thorkilsen insists the brand's strategy is not about survival or maintenance, but investing in a growing business.
"We're very interested in whether we can successfully launch new brands," says Thorkilsen. "Our main objective here is to not screw it up by trying to make it something it isn't. One size doesn't have to fit all. Going forward, I think we will see whether there's opportunity to reach other audiences that are at a different stage of life than the core foundational audiences we have."