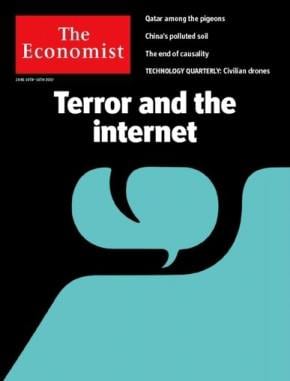 One of the most powerful tools publishers have at their disposal is the ability to track editorial online and on social through analytics. Based on the insights that brands glean through that data, they can increase audience size by adjusting their website strategies accordingly. Campaign tracking has changed significantly over the past decade, but one constant is that improving page views and click-throughs continues to become easier.
In 2016, The Economist set the goal of hitting 660,000 clicks for the year through Facebook. In reality, the brand's digital team delivered three million new readers by utilizing campaign tracking. The Economist was able to compare audiences that were exposed to the brand's content with carefully selected lookalike content, which showed that audiences exposed to The Economist were more likely to consider it, to want to recommend it to others and to recognize it as relevant to them.
"We use a stack of technology to track a range of different KPIs — we assign different KPIs to each of our marketing channels, dependent upon the role of those channels, and we're obsessive about the data," says Mark Beard, SVP of digital media and content strategy at The Economist. "The trick is knowing what not to track as much as it is knowing what to track. If you optimize your activities to an inappropriate set of KPIs your performance will suffer, hugely."
With campaign tracking codes included, companies like The Economist Group and Bonnier Corp. are able to measure any number of data points for a specific URL. These data points include: average time on site, bounce rate, average page depth, device usage and repeat visits.
"The greatest benefit of campaign tracking is the ability to better understand a specific audience segment's engagement on our websites, versus just looking at a more generic referral source," says Amanda Jones, director of social media and search marketing, audience development at Bonnier Corp. "That insight also allows us to set benchmarks to measure performance moving forward."
One of the most important things brands can track is referrals, specifically from a title's Facebook posts versus all Facebook.com referrals. Jones says the company adjusted its Facebook post strategy based on the data collected via campaign tracking. By appending tracking codes to all links shared to Bonnier's pages or used in Facebook ads, Bonnier was able to better optimize by focusing on metrics like time on site, page views per visit and bounce rates.

"We're able to better understand what devices our audience is using when clicking through to the site, time of day with most traffic, or lifetime of a post's referral traffic," says Jones. "With all that information, we can better craft our Facebook distribution plan."
"We're regularly able to improve our site traffic across several metrics by focusing on this data, as it allows us to isolate top performers for ongoing recirculation of content," she adds. Additionally, this sort of data helps brands to clearly identify content types that are—or are not—resonating well with audiences. Through use of that insight, titles are able to better craft messaging to improve click-through rates and page views per visit.
"We have dashboards that light up when we see performance improving or declining in any given away, which enables us to up-weight or down-weight spend at high speed, ensuring we remain efficient at all times," says Beard.
In today's market, analytics are more important than ever. Having access to data like page views per visit, device usage and bounce rate through campaign tracking not only gives brands an edge, but allows titles to adjust their strategies based on this information.
---
Hear from experts at Time Inc., New York magazine, and numerous other brands on topics like using data to drive real engagement, not drive-by clicks, at the Folio: Show, October 9th to 11th in New York.