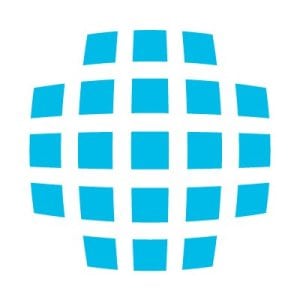 Matthew Yorke may be just 30 days into his official tenure as CMO of New York-based B2B firm SourceMedia, but it seems no task is too small for the former CEO of IDG Enterprise — including, but not limited to, a total overhaul of the company's self-identity.
"We're behaving much more like a marketing technology company than a traditional publisher," Yorke tells Folio:.
Much of that transition manifests itself on the client-side of the business; the company launched an official embrace of account-based marketing last August. But like many in the B2B space, what truly drives the train is first-party data — deep, detailed insights into which content audiences prefer to consume, and how and when they prefer to consume it.
Folio: sat down with Yorke to discuss how data-driven insights are impacting the company's marketing efforts, particularly when it comes to growing audiences and generating new revenue.
---
Folio: In general, how is first-party data impacting SourceMedia's acquisition strategy?
Matthew Yorke: Our consumer data platform reconciles all of our data sources and allows you to get a consistent, unified view of your reader or consumer, which can drive personalization of content by channel – offline and online. So we understand how people are engaging with things like email newsletters, seminars, events, social media. You get a truly unified view, which in turn drives audience acquisition.
Folio: Can you give some examples of how those insights manifest themselves?
Yorke: We collect, on a daily basis, just over one-thousand data points, or roughly 31,000 per month. When you extrapolate that out by all of the various activities of our consumers, there are close to four-trillion data elements we collect in a year. So it's big data, which drives business insights. That's key for us.
One application for that is at the account level, recognizing topics people are interested in and the formats in which they consume them. We're processing that data, which in turn informs the tactics we use to drive a successful account-based marketing program. When we're running ABM now, we're not just using it for demand-gen tactics, we're also using that with our content marketing and with traditional display ads.
Intelligent data drives performance. That's our key. We need to collect more data and we need to process it in a big data environment to get to a place where intelligence data can drive performance – both for our own business in terms of audience acquisition, and for our clients.
Folio: So a big part of this was unifying your strategy across SourceMedia's various brands.
Yorke: When you think about a B2B media company, historically things were always driven by brands. I spent a lot of time at IDG, where it was always Computerworld and CIO and so on. But over time, as marketing has evolved and become more about big data, we think the brands are touch points that give us authority and allow us to aggregate data. When we think of ourselves as more of a marketing technology company, the brands allow us to really do three things: data, services, and events.
So everything we do is from a unified view. Whether it's print subs or events, that's all flowing into the customer data platform, giving us a unified view of our ecosystem. We can obviously slide things into subsets by brand or demographic or behavior, but it's a big data approach.
Folio: What are some of the challenges inherent to this company-wide shift?
Yorke: Well, one challenge is investment. Nothing is cheap. One of the things I was impressed with while I was interviewing at SourceMedia was that the leadership has that view and is making those bets. We're making a lot of investments around the marketing- and ad-tech stack.
Another thing is just cultural, and thinking about what the role of a B2B publishing company is. We're kind of going back to the future a bit in that we are empowering or driving commerce. For awhile, I think we got lost chasing big circulation numbers and being more in the traditional media business, especially in tech. You saw a lot of publishers going from controlled circ to basically just chasing big numbers. Then, suddenly, the ad market dropped out and readers weren't paying for the product.
So part of it is just cultural, recognizing that it's our job to drive commerce when we serve the communities we're serving. We need to invest both in the tech and also the people. The other cultural aspect is the brands recognizing that they are part of a bigger organization. Historically, we've been a house of brands, and now we've become more of a branded house.
Folio: Speaking of that cultural aspect, is part of this a matter of socializing your existing staff to become more "data-literate," or has it changed the types of skillsets you're looking for in employees?
Yorke: It's both. In the next ten days, we're launching four programmatic products, each of which is branded and has a distinct value proposition. As we go down that path, and we're doing more and more personalization in various aspects of our business, we're going to be hiring data scientists and data analysts. We have a core of very strong data people that have come from other B2B businesses and other subscription businesses, who have those core competencies.
The subscription business is interesting, because it's data-driven and its monetized. We look at cable companies or credit card companies and how they use data to drive revenues. I always tell the story about how I had an American Express Green Card at age 22 and felt like I was king of the world. Through clever marketing, the next thing I know, I have a Platinum Card and I'm paying $500 a year for it, but it feels great. It's subscription and data marketing; that kind of expertise and sophisticated approach is becoming more and more prevalent in all aspects of our business.
Folio: Is there anything you can tease for us about where you're investing next?
Yorke: We've got a very sophisticated machine learning to our customer data platform. We've almost finished a total upgrade of all of our websites to a new CMS. We continue to upgrade our subscription platforms and event registration platforms. We're making more investments in the more traditional ad-tech stack around programmatic, and a big initiative that we're focused on now is essentially doing all of those things at scale. So we look at our very rich first-party data, and thinking about how to scale that out, essentially to process more data in real time to drive more personalized content, a better user experience, and better marketing services performance for our clients.