How Publishing CEOs Can Earn Back the Trust

Getting past the buzz words.
At the American Business Media spring meeting last month, incoming ABM chairman and Meister Media CEO Gary Fitzgerald opened the general session by saying, "It's time for leaders to lead."
An obvious statement on the surface, that declaration cuts to the heart of one of the biggest problems facing the publishing industry today: leadership. The entire industry model is changing and the problem isn't just legacy employees but also legacy owners. It's unclear who the new leaders are. Is it the private equity-firms? The online-only publishers? The traditional print companies now declaring a "Web-first" strategy? The answer is probably all of the above but the real leaders are the ones who clarify where they and their organizations are doing, not the ones recycling the same well-worn catch phrases.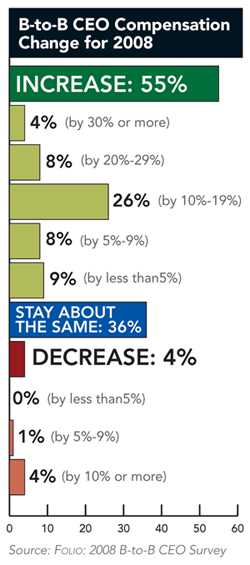 A Lesson in Execu-Speak
Slogans and acronyms are in as ways to express company strategy. Many of those slogans stress company "openness and "candor." Reader's Digest CEO Mary Berner has adopted FACE as her company's guiding principal, which stands for Fast, Accountable, Candid and Engaged.
New Nielsen Co. chairman and CEO David Calhoun, a former GE executive, spoke at the ABM Spring Meeting of establishing a new series of corporate values to direct the company in "The Google World." "We chose a set of leadership values to change the nature of a company," said Calhoun. "It sounds soft but it's measurable. We didn't pick value changes we thought we were already good at."
One of those values is Integrated. "Advertisers want to put things together," said Calhoun. "There's a notion that integrated data will save the day. We gave our people a blank check and have them working on how to integrate processes. This isn't about saving a buck but how to begin to put data together. This is measurable and our leaders know they are accountable."
Another principal is Open: "If your values preclude you from looking at the models of others, you will lose," said Calhoun. "Proprietary systems were the world we used to aspire to but that's the world we need to crush."
Calhoun also stresses that his company Be Simple: "It's getting harder every day in the Google World but if you can provide clarity in an open environment, you will win," Calhoun said. "We aren't going to budget our way to change. We all have to get a clear view and a lot of emotion behind it before it's real."
Managing Tough Decisions
Tough decisions (read: lay-offs) are expected in almost any down market, particularly one in which the business model is changing so dramatically. Since Greg Watt took over as CEO of Watt Publishing in 2005, he has consolidated five offices into two and relocated the headquarters to the Chicago-Madison I-94 corridor to be near a larger talent pool. Seventy of the 103 employees there when Watt took over are now gone and the company has hired others to bring the number of employees up to about 71 [Watt didn't return requests for comment for this story].
But for every publisher undertaking painful but necessary employee reductions or repositioning, there is another publisher chopping heads for a short-term lift (one consumer publisher recently revamped its HR department after it decided they weren't cutting employees fast enough).
Employee buy-in is key. "At times of uncertainty, there is a fair amount of white noise," says Fitzgerald. "Transparency and collaboration help employees connect with the mission of company and making these concepts become reality. As employees become more vested in developing our path to the future, they are more vested in making it come alive."
Meet the Author
---