How to Prevent a Green Backlash Against Your Brand

Step 1: Know what's in your paper.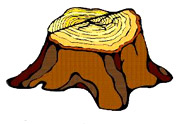 Is the paper the message?
Most know the Marshall McLuhan axiom—"the medium is the message"—stressing that the vehicle used to deliver the message, in fact, has its own message. At the American Magazine Conference in October, Avrim Lazar, president of the Forest Products Association Canada (FPAC), paraphrased the famous McLuhan quote for the paper-using audience.
He explained to the magazine executives in attendance that consumers are becoming savvier about the paper they use—its environmental characteristics and fiber origins. "You're selling identity in a brand," he reminded publishers. "And if you're not careful the commodity will become the message."
What's important to note here is that Lazar is not the executive director of Greenpeace; he is the president of a long-established forest and paper industry association.
So, what's in your paper? Is it made from recycled fiber or with virgin fiber from forests that have high conservation-value? Does the pulp mill use the clean and efficient oxygen delignification technology, or is the pulp processed with a lower fiber-yield and "old-school" ECF process? What is the carbon emission impact from your paper's production?
How confidently can you answer these questions? Are you using better paper – paper whose "ingredients" and "design" has less impact on the environment? If you're interested in what the better ingredients are, I explain them in my blog on Better Paper: Ingredients.
While it almost seems silly to say this, I think some friendly reinforcement wouldn't hurt: being mindful about what goes into your paper and taking appropriate steps to use better paper can help prevent a consumer backlash against your brand.
Meet the Author
---