How My Passion Nearly Destroyed Me

Why I closed down East West—for the second time.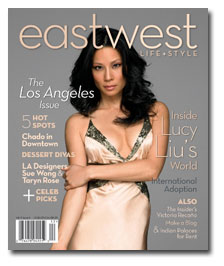 Passion. It fueled the success of East West in our early years, the heyday if you will, from 2004 to 2007.  But it was this same passion that nearly destroyed me, an entrepreneur running a media company—with national distribution, recognition and awards—almost entirely on my own.   
 
The notion of creating a glossy product with mainstream crossover appeal but for an underserved, high-income niche population always seemed like a no-brainer move.  Ours was a market that advertisers were frankly stupid to ignore.  These readers represent the changing face of America.  This wasn't just about passion, it also seemed like smart business.
 
But as the down economy took its toll on East West's advertising revenues, which in years two and three came mostly from national car brands, my passion and desire to keep this going took a hit.
 
Last month, I made the decision to stop, once and for all, before things got out of hand and I risked even more of my personal sanity and savings. I could no longer fight this fight, issue to issue, trying to counter an economic landscape that simply needs time to recover.  And let's be honest, in a down market, multicultural marketing is the last thing on advertisers' minds.  
 
Still, the decision was not easy, and I didn't make it without first considering all the options. A change in frequency, from bimonthly to quarterly, was the first alternative I evaluated.  This change, however, only seemed to delay the problem rather than fix it. What would change in three months? The economy needed more time.  And couldn't such large gaps in activity hurt us more? Would it be too much like out of sight, out of mind?
 
A move to Web only was of course another big consideration.  But not all products can make this transition. It doesn't always make sense for the audience. For years, we tried to captivate our readers more online, via contests and promotions, but what they wanted was always the same:  in-depth looks at a cultural merge. This is what East West did best and these were stories better suited for and more appreciated in print.   Sure, multimedia packages could have been employed here, but there are new costs when you enter this realm. And tell me, where is the proven advertising revenue model for the Web?
 
I even pondered switching the company over to a non-profit model.  But this felt restricting.  Editorially, I didn't want to be reigned in, and I wondered if our community of readers would really put their money where their mouths are.
 
Still Believe in Magazines
Ultimately, the options didn't matter.  My heart told me it was time to walk away.  So finally, in mid-February, after my very public, nearly month-long decision making process, East West said sayonara.
 
I am still the biggest proponent of magazines, of the printed variety.  For niche publications it is still a viable medium. Readers don't want just the Web going forward, they want options, both old mediums and new.  And, I still feel strongly that East West fits into this category, our readership was a strong niche.  Despite my decision to walk away, I guarantee you that one day this market will explode in the publishing realm, and therefore, I am keeping the conversation open.
 
I am considering a book series spin-off, and I am open to new venture ideas and partnerships.  Yes, I would come back, but not under the same brand.  East West has done its part to spotlight a community.  It's time to move on.
 
For now, while these ideas brew, I am freelancing, continuing to blog at GlossyontheOutside.com and I have returned to my IT consulting roots.  I'm also dabbling in event planning for one special event: my wedding.  Two weeks after my first love shut down, my true love proposed.  Now, I have roughly 60 days to plan my wedding. That is the next stage…for now.
Meet the Author
---