How Magazines See Paulson

Depiction of U.S. Treasury Secretary as/with Uncle Sam popular.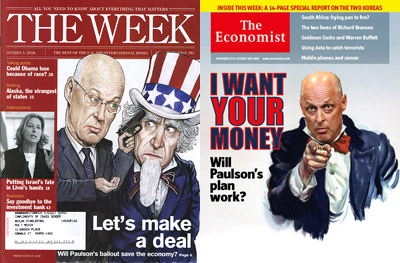 With the U.S. financial crisis dominating the headlines, the media struggled early on to put a face on the collapse. Having clearly settled on U.S. Treasury Chief Henry Paulson as the hero/villain, the Economist and the Week went the Uncle Sam route. (It's not the first time these two have published similar cover concepts.)
Fortune, though, went with the frighteningly close headshot for its cover profile—almost, quite frankly, as scary as Wired's 2005 Al Gore cover.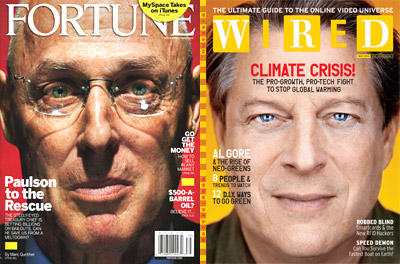 Steely!
Meet the Author
---