How Magazines in the Rest of the World are Doing

U.S. titles are floundering, but global advertising and circ tell another story.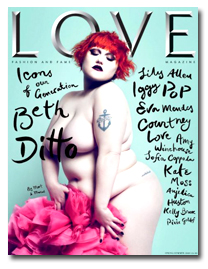 With over 50 American magazines having already folded this year, and organizations like the Magazine Publishers of America and American Business Media canceling conferences and events, it's worth taking a look at how the rest of the world's magazine publishers are doing.
In a recent release from the International Federation of Periodical Press (FIPP), the organization reported "business as usual" for its planned events, with its flagship World Magazine Congress slated for London in early May. Current sign-ups are at 500 and growing, according to an event spokesperson, with big name American publishers like ex-Playboy CEO Christie Hefner, Hearst Magazines president Cathie Black and IDG CEO Robert Carrigan scheduled to speak at the event.
Ad Growth in Europe, Flattening in India

FIPP's World Magazine Trends report forecasts Western Europe's ad market will shrink by one percent this year—with growth rates expected to rebound when the economy is out of crisis. Central and Eastern Europe, it said, would see double-digit growth in 2010, and Western Europe would experience 3.2 percent growth next year.
In the U.K. alone, ad expenditure could grow by as much as 52 percent over a 10-year period, according to the World Advertising Research Center. Including the recession, ad spend in the U.K. is forecasted to grow between 11 and 32 percent from 2007-2020.
Spending on online advertising in Hong Kong also peaked in 2008 at $208 million in the fourth quarter—about 26.8 million U.S. dollars—a 33 percent increase from the third quarter. The number of advertising campaigns increasing by four percent during this period.
Ad growth in India, however, is slowing down considerably. After a double-digit growth for over a decade, WARC projected only two percent ad growth in India compared with 17 percent last year.
U.K. Circ Growth
According to the U.K. Audit Bureau of Circulations, overall circulation increased 3.7 during the second half of 2008. (However, as a site called Creative Match notes, these figures "are mainly due to the growth of free magazines and customer titles.") There were a number of categories that managed to perform well: hobbies, soap operas and personal finance. Hachette's All About Soap increased paid circulation 13.4 percent, while the Economist rose by 3.1 percent year-over-year. Dennis' The Week grew 6.4 percent.
Circulation of women's monthly lifestyle and fashion magazines remained relatively stable in the U.K., with circulation increasing 1.8 percent in the past six months; however, women's special interest magazines in health and beauty have shown a decline. While Bauer's celebrity weekly titles may be crashing in the U.S. market, its flagship UK publication, Bella, saw 16.9 percent growth.
The decline of shelter publications, however, is ubiquitous worldwide; just like it is in the U.S., home and décor magazines experienced sharp circulation declines abroad.
Condé Nast's Heavy 'Love'

The global recession hasn't stopped publishers from launching new magazines overseas. Recent international launches include Bauer Consumer Media's fashion and beauty title Grazia in Hong Kong, G&J's Geo, now published in Brazil, and an India edition of Harper's Bazaar. Axel Springer España also launched Auto Bild Classic, with Future launching Triathlon Plus.
Condé Nast launched perhaps the thickest magazine of them all—a 336-page biannual called Love, in Paris. The debut issue contains 136 ad pages.
Meet the Author
---