How Government Executive Plans To Double Revenue in Five Years

Digital, business intelligence and yes, print.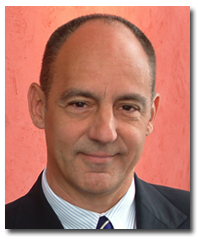 Atlantic Media has invested heavily in remaking its flagship brand The Atlantic, as well as National Journal, and so far, has been rewarded on both fronts. Now the company is turning to its b-to-b division, Government Executive Media, with a plan to double revenue in less than five years.
Shortly after joining Government Executive in February, CEO Peter Goldstone sat down with Jerry Shair's Boiling Point ideation company to map out a plan. "We see five to seven opportunities around digital media, education (business learning), print, events, data, research and analytics," says Goldstone. "Some platforms we already have, others we will be developing. We can take our horizontal play and go into other niches, or build out a vertical by audience or topic."
That includes an overhauled media platform. "This is about developing a whole new launch platform for Government Executive," says Goldstone. "They had already gone through a digital transformation-the editor-in-chief and group publisher both came from the digital side-but the platform wasn't positioned for growth, it was positioned for the migration of dollars from print to digital."
The first step is investing in (to the tune of six figures) and redesigning Government Executive (conducted by celebrated design firm Pentagram, which also handled redesigns for The Atlantic and National Journal). "Even though we have an incredible Web platform, the audience demographic is really 40 and 50-year-old people in high levels of government," says Goldstone. "They still rely heavily on the magazine, which we felt was a bit neglected."
A website redesign follows in January. While he wouldn't reveal hard numbers, Goldstone says that digital accounts for 65 percent of GE's overall revenue.
A $4 Million Business Intelligence Group
Beyond the magazine and website, the core for Government Executive Media is the Government Business Council, a research intelligence division that launched in 2007 to offer case studies to top GE advertisers. Today, services include research, content marketing, data, lead generation and events.
"We can go to a company that wants proprietary research on a select topic–say cyber security–and create a research engine that funnels into custom content which can be used to create custom events," says Goldstone. "Sponsors get assets from research and custom events which extend into webinars and white papers and other content marketing services. Everyone wants data and insider information to sell into that market."
Revenue for Government Business Council has grown more than 400 percent to almost $4 million, with the research business accounting for more than $1 million alone. "It's also brought an additional $2 million to $3 million in media payments," says Goldstone. "We wouldn't have those media payments without the research and data delivery upfront."
While marketing services are all the rage for b-to-b publishers now, Goldstone says publishers need to understand what's core to their business in terms of being scalable. "You can throw a million ideas at something like marketing services but there things that are core (research, content marketing) to GE and things where we aren't the best in class provider. We do business with a lot of technology companies but we won't build websites for them. What we can do is help with content they put on those sites that's aligned with their efforts at the government market. You need to focus on your core, rather than getting distracted chasing the 'next best idea' which could be nickels and dimes rather than real dollars."
Meet the Author
---