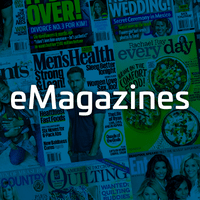 Andrew Degenholtz, president at eMagazines, initially had reservations about entering the digital magazine space. As the founder and president of a magazine marketing agency, Degenholtz tells Folio: that he saw significant challenges with the user experience in mobile, as well as hurdles in accessing a subscriber's first issue. Therefore realized the missed opportunity for magazines and newspapers.
"I didn't like the product," he candidly admits, when discussing early mobile iterations of various digital publications.
But Degenholtz realized quickly that there could be a better way to adapt the tangible magazine to the mobile world. Instead of a pinch and zoom experience, with hard to read text, a clunky login process and sometimes unintuitive navigation tools, he saw an opportunity to deliver an experience where readers could get a seamless and pleasant experience, whether they wanted to explore the magazine on a smartphone or desktop. This concept not only improved the reader's journey, but also added a layer of customer connection.
Customer service, as most define it, was never really a concern for magazine media. Until fairly recently, magazines produced a product and sent it out to the world to be consumed, be it weekly or monthly. And typically they evaluated the job they were doing based on written feedback, or renewals. But the digital age or, more specifically, the mobile age, changed how publishers interacted with their constituents. As the ways in which media can connect with readers has blossomed, the expectations of subscribers have grown in tandem. This has forced magazines to look for tactics to provide a quality product, with touch-points that remind readers of the magazine's value.
"It's one of the pain points for magazine publishers," Degenholtz said. "They've tried a lot over the years, to varying degrees of success and mostly unsuccessful results."
It's also problematic, since more readers get their news from mobile sites. According to Pew Research, the rate in which readers get news via mobile has tripled in just five years.
Remaking the mobile experience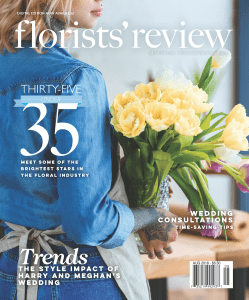 You might remember the old style flipbook, when reading a magazine issue on a phone. You couldn't interact with the issue much, other than flipping from page-to-page and magnifying it so you can read the print with the microscope icon. They also cost thousands of dollars to produce, and required a lot of hands on work that was separate from the print production.
This is where Degenholtz and eMagazines saw another opportunity. eMagazines delivers a universal reading experience. On mobile, the content is reflowed so it's easy to read on a phone. All fonts, images, icons and other article assets are reflowed for the mobile device and retains the look and feel of the magazine. On desktop, the user experiences a full replica of the digital edition. The layout is the same as the print version.
"It's just very easy to use," says Travis Rigby, the publisher of the Florists' Review. The Florists' Review had originally used a traditional flipbook-only style design, but transitioned to eMagazines about a year ago, and finds it a seamless process. They send the PDF of a final issue over to eMagazines, and it's sent out to subscribers according to Florists' Review's publishing schedule.
The design opened up new opportunities for the niche title. It's not easy for small publication to send issues to all parts of the world, due to shipping costs. But with the mobile version, it can access those floral enthusiasts in Europe or Australia, says Rigby.
Immediate service, immediate reader
In the 24-7 world that publishing has become, there's a conflict that has arisen with how subscribers see their first issue. It can take between four weeks to two months for a new subscriber to have their first issue after they make the purchase. If you buy something on Amazon, you can have it "delivered the same day," says Degenholtz. "Customers are more demanding. New print subscribers want to read the current issue immediately."
That's why eMagazines put together another feature that allows publications to send a new subscriber a digital version of an issue immediately after they subscribe. That way, if they subscribed to read a specific story, they can access it that day.
Essentially it rewards the reader for subscribing, which will pay off down in the future when it's time for renewal.
Revitalizing past issues to create new customer moments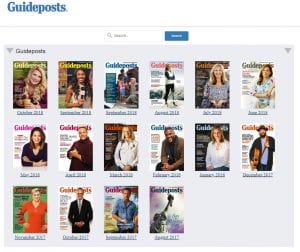 But there's a third component to this customer engagement story, and that's staying connected to their readers throughout every month, not just when a new issue drops or when it's time to renew. Publishers already have the most important asset to implement a touchpoint strategy strategy—their content archives.
Say a food magazine wants to create a special layer of subscription so users can access previously published recipes. eMagazines developed a platform that archives that content and makes it searchable within a controlled setting. And Degenholtz says it enables his clients to monetize the content further, rather than simply giving it away for free online.