How Doubledown Double-Dipped

Failed Wall Street publisher repurposed editorial—to an extreme.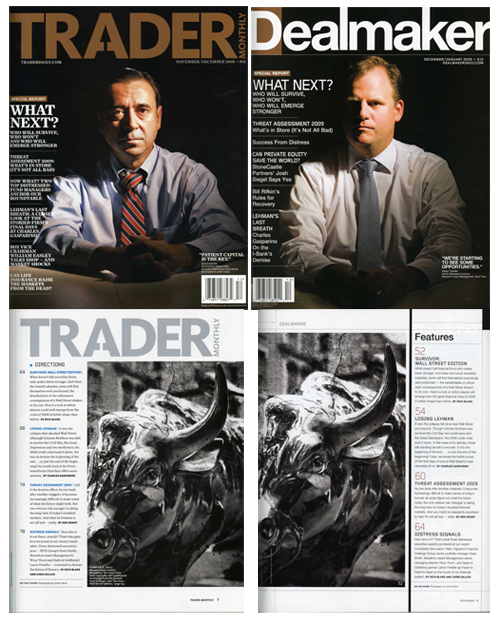 Earlier this week, FOLIO: reported that Doubledown Media, the publisher of magazines aimed at the Wall Street elite, has ceased operations. This morning, as I was scanning the newsstand, I came across a couple remnants of the once-rising enterprise—and was seeing double. Literally.
Side-by-side, the November/December issue of Doubledown's Trader Monthly and the December/January issue of Dealmaker are nearly identical. The cover subjects—Dean Smith and Wray Thorn, respectively—are posed and photographed the same way. The coverlines are near mirror images of each other.
Flipping through, I found—wait, yes—identical feature stories. Word for word. Page for page. With little in the way of design changes.
Admittedly, I was not a subscriber to Doubledown's magazines, so I don't know if this happened often or was an isolated incident. While I understand that Trader Monthly and Dealmaker had similar readerships (and advertisers) there is no excuse for such blatant, lazy sharing of copy.
Meet the Author
---