How Cool Is Boston Magazine's May Issue Cover?

Read the incredible story behind its creation.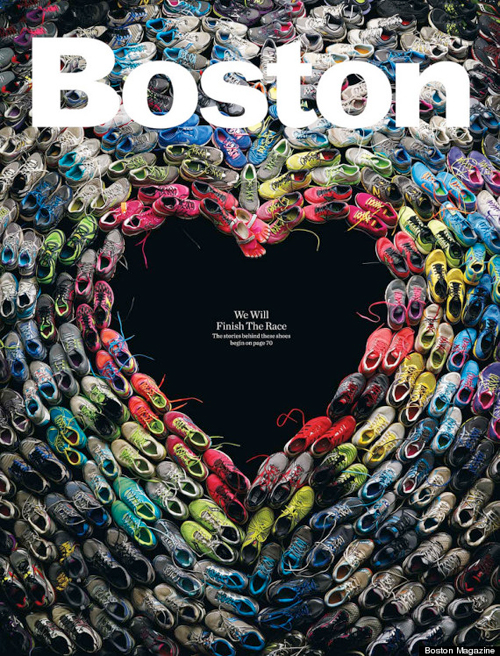 This is the cover for the May issue of Boston magazine. The story behind its creation is equally as awesome (the May issue was just days away from shipping when the bombs went off on that Monday; tweets and Facebook posts were employed to collect the actual shoes from runners.). Editor-in-chief John Wolfson provides the details here.
Meet the Author
---