How to Cleverly Spin Your Next Round of Layoffs

Johnson Publishing's non-layoff layoff announcement.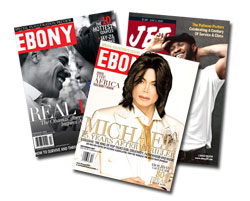 Layoffs are always difficult—certainly for those losing their jobs, also (sometimes) for those who are wielding the axe.
Chicago-based Johnson Publishing came up with a clever spin on announcing them.
Yesterday, a Johnson spokesperson assured me no layoffs are associated with its "multi-phased" reorganization.  Current employees, however, are "eligible to be considered for new positions." The spokesperson declined to offer specifics about the new staffing plan other than to say Johnson expects to "see a net gain" in employee head count as a result.
Translated, Johnson employees will find out later, not sooner, if they get to keep their jobs and who might eventually replace them and/or their former colleagues.
In a recent story posted to the CFO magazine Web site, Jeff Higgins, executive vice president of North American client services for Infohrm, a workforce analytics company, said job cuts are "one of the most unscientific decisions companies can make."
"In financial statements, corporations often refer to employees as being among their most valuable assets," he told CFO. "That's a complete contradiction. Employees are usually seen as period expenses. They're the same as a napkin. They're less than a chair, because if you bought a bunch of chairs, they are capital equipment. Computers rate far higher than people in accounting systems."
Meet the Author
---