How One B-to-B Embraced Paid Content

Publisher generated 30,000 new customers, helped stem a 30-year revenue slide.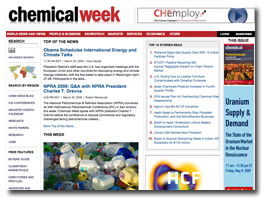 With ad pages dwindling and the print business model in question, more publishers are debating whether or not to charge for content online. While the practice has its obvious bonuses—subscription revenue, more detailed demographics, etc.—some publishers are struggling with whether it's worth sacrificing traffic.
"If your brand is strong enough as a news analysis source, especially in the b-to-b space, then I say go for it," said John Rockwell, vice president of marketing and e-media for Access Intelligence's Chemical Business Media. "It's about making every customer touch count. If you're not, then you're leaving money on the table."
CBM switched its Chemical Week and Chemical Engineering magazine Web sites to a paid-content model at the end of 2007. So far, the group has generated 30,000 new customers which helped stop a 30-year slide in total revenue and revenue per customer. "We had a paid content system before, but not a smart one," Rockwell said. "While we're requiring that people register we also dramatically improved the user experience—in terms of making access to the content as easy as possible—which, we think, balances the perceived trade-off."
Nearly all content at Chemweek.com is accessed only by subscription. Sub prices range from $200 to "several thousand dollars" annually for e-newsletters, white papers and other "high value" services, Rockwell said. Chemical Engineering's CHE.com features some free areas, accessed only when users register. Roughly 6 percent of those free users convert to paid subscribers.
Overall, conversions and renewals at both magazines rose 15 percent since late 2007. Revenue per subscriber increased 14 percent. Unique visitors have increased by 225 percent.
"We've been lucky in that we've been able to turn users into subscribers, and scoop up more market share while we were at it," Rockwell said. "In this down economy, I'll take it."
Meet the Author
---