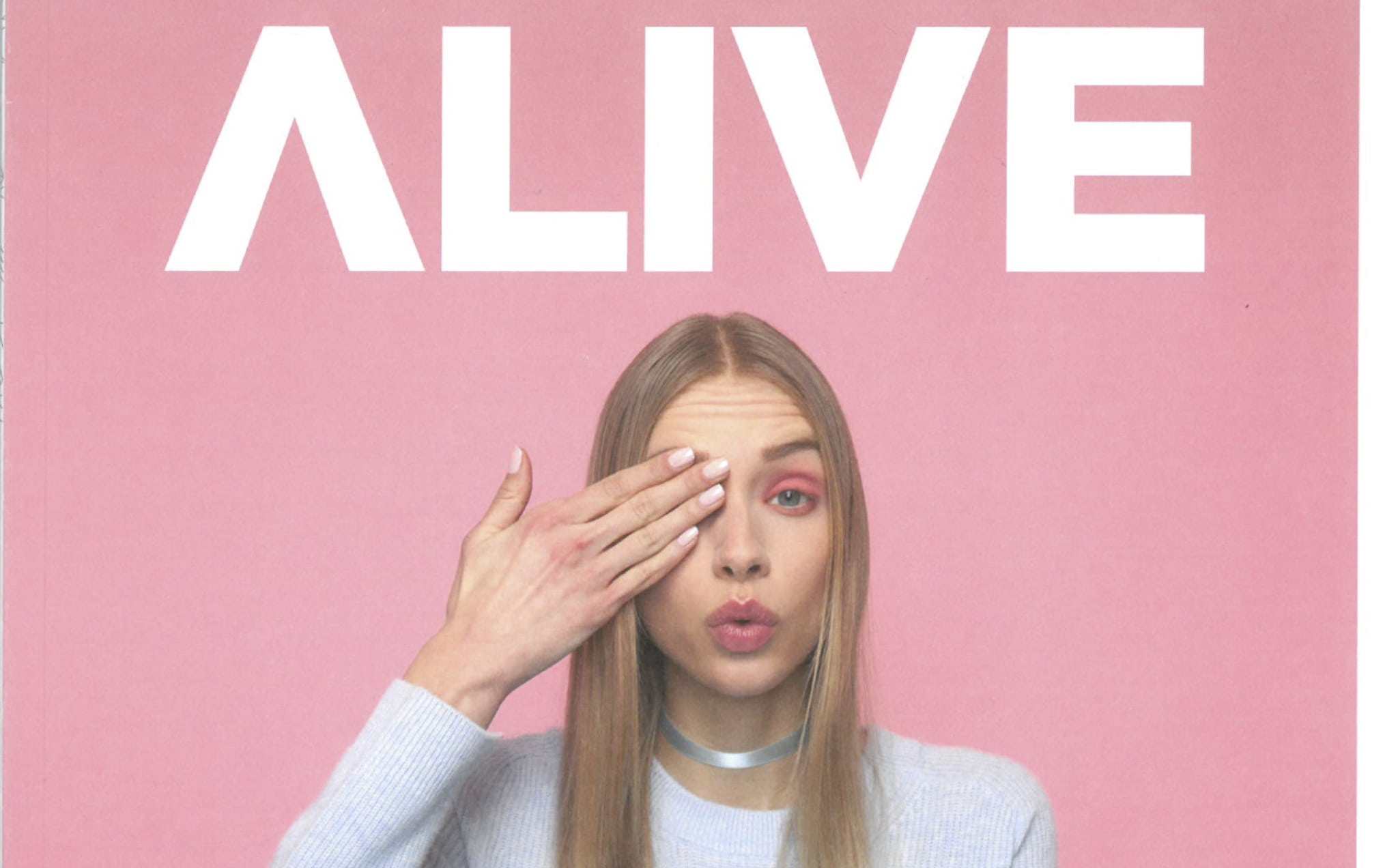 ---
When a print magazine reaches a crossroads, conventional wisdom often dictates cutting costs, decreasing page counts, and diverting all available resources to cheaper-to-produce, faster digital reporting.
Alive Media Group isn't listening.
After 13 years spent building a reputation as an integral voice in the St. Louis area, Alive, led by co-founder and publisher Elizabeth Tucker, recognized that the brand's print magazine needed to change in order to better serve its audience, but walking away from the very cornerstone of the business was not an option.
"The first step for us, really, was to have focus groups and advisory boards and reader surveys to find out what people were looking for in terms of their media experience," Tucker tells Folio:.
The feedback suggested survival in print meant raising the bar in terms of the reader experience. Alive responded swiftly, announcing, in December, plans to reduce print frequency from monthly to bimonthly, transition from glossy to high-quality, matte paper, and institute a paid subscription model—a first in the history of the formerly free, ad-supported magazine.
"If [readers] were going to invest their time in picking up a print publication, they really wanted that to be a special experience," Tucker continues. "That's where we felt that bookazines had really stepped into that space, creating an enhanced and elevated experience for readers."
For a regional magazine in today's industry, there is perhaps no commodity more valuable than the trust of its readership, fostered through clearly-defined values, an authoritative voice in the community, and the provision of an experience its audience won't find anywhere else.
Beyond the upgrade in the magazine's physical quality, a bimonthly format allows Alive to enhance the content within, taking the time to dig deeper into stories. To that end, Alive has added a few full-time staffers and a number of freelance writers.
But it wasn't enough to simply up the investment. Before being able to effectively serve its readers and the values they hold dear, Alive first needed to clarify its own set of values.
"We worked with a consultant who helped us revisit what our core values are as an organization, and we really let that drive what a lot of these changes were," says Tucker.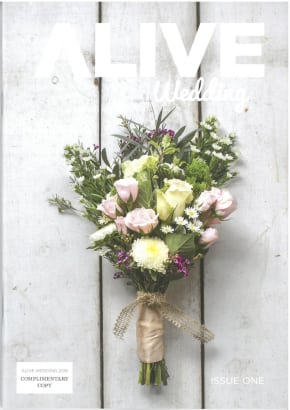 The conversion from a free model to a paid one will take up much of 2016, Tucker adds, but one of the biggest changes has already been manifested in the first two issues since the re-launch: Alive will no longer simply accept advertising from anyone willing to pay for it, opting instead for a curated list of clients that align with the brand's mission.
"With this elevated experience, shifting from a free model to a paid model, we felt that we needed to go back to the concept of a Good Housekeeping-like seal of approval," Tucker tells Folio:. "We wanted it to feel like we had really taken the time to vet these clients before we partnered with them. That's been a big shift, too."
Tucker believes that consumers, more than ever, are making business and purchasing decisions based on their values.
"That's a shift happening in business across the board, not just in media."
Alive's core supporters, Tucker says, are creatives, interested in fashion, design, art, and culture. And while millennials are a vital component of the brand's audience—50 percent of its readership—Tucker is more inclined to target a psychographic than a demographic.
"Our thinking is age-less, gender-less, and income-less," she says. "It's more types of behaviors. We want people who are enthusiasts. We don't want to be a millennial publication, we want to be a publication that's all about authenticity, transparency, pushing the community forward and making the world a better place."
Of course, there are drawbacks to a reduction in print frequency. Content must be less time-sensitive and—especially given the events that have taken place in St. Louis and nearby Ferguson, Missouri over the last few years—two months can be an eternity for a brand that considers itself an influential voice in the community.
That's where the soon-to-be-revamped website, AliveMag.com, comes in.
"We want to increase the amount of traffic to the site and the amount of stories we're posting by about 500 percent," Tucker says. "We've put a lot of resources behind the website, and shifted a lot of its focus. The new website is set to launch in the next month."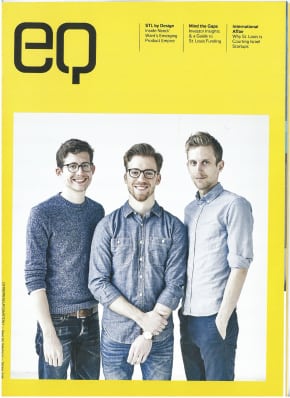 Another change involves narrowing the focus of the printed product. Alive has removed wedding content from its print magazine and launched a separate publication, Alive Weddings, which comes out four times each year. The debut issue dropped in January.
"That was another shift we saw as a behavioral change," Tucker continues. "People used to like to go to one spot to read about lots of different things, and what we've been hearing from readers is, 'When I want to plan my wedding, I want to go to a wedding magazine.'"
Content about area startups—in a report titled "The Next Silicon Valley," venture capital information firm CB Insights claims St. Louis saw a 1200 percent increase in tech funding in 2014—was also moved to its own, dedicated title, Entrepreneur Quarterly.
And speaking of Silicon Valley, Alive has gone head-first into augmented reality, partnering with AR app Layar to give readers added content when they hover over a page in the magazine with their smartphones.
"For instance, there's one piece about a local chef and he's talking about his love affair with mashed potatoes. When you hover over that page, it will take you to a video of him talking you through making the recipe."
While it is perhaps too soon to determine the degree to which the community will embrace Alive's 2016 makeover—without getting into too much detail, Tucker says the early returns from both readers and advertisers have been positive—the palpable passion and excitement in her voice leaves no doubt that the new product's ability to engage likeminded audiences of all ages and backgrounds has at least one fervent believer.
More succinctly, "We're for the hippie and the hipster," she adds, laughing.