Hour Media Publisher: Absolute Will Fold if No One Buys It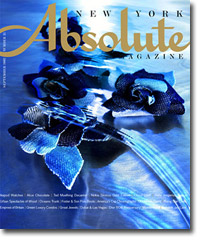 Absolute magazine-the New York-based ultra-luxury bimonthly that launched in 2005, subsequently burned through a reported $10 million in financing only to be shuttered in early 2006 until it was purchased that June by Hour Media-will close up shop once again unless it finds a buyer, Folio: has learned.
"We will likely cease publishing if we don't find a buyer," Hour Media publisher John Balardo wrote in an e-mail to Folio: today.
The flashy magazine, the brainchild of former New York magazine and Details editor Andrew Essex, seemed troubled from the start. V&S Vin & Spirit, the Swedish government-owned company that owns Absolut Vodka, had taken the original owners to task over copyright. There was also rumored trouble with a South African publisher of the same name, as well as potential conflicts with existing Absolute magazines in New Zealand, Madrid and the U.K.
The magazine also earned a reputation among freelancers of not paying them.
Detroit-based Hour Media-which also publishes Hour Detroit magazine, Detroit Home, New York Home, Metro Detroit Bride, and DBusiness-had hoped Absolute would complement the upscale New York Home. "The magazine is the perfect enhancement to the critically acclaimed launch of New York Home, the bimonthly luxury home decor and design magazine that Hour Media established in 2005. The magazine will remain focused on the luxury lifestyles of affluent New Yorkers," Balardo said in a 2006 statement announcing the acquisition.
Meet the Author
---