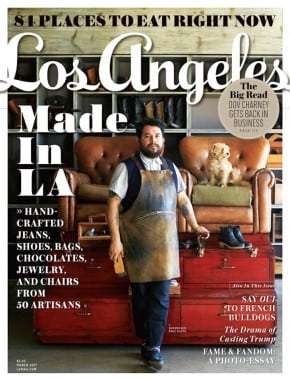 Emmis Communications is nearly out of the publishing business. The struggling media company sold Atlanta, Cincinnati, Orange Coast, and Los Angeles magazines to Hour Media Group LLC. The deal closed yesterday for $6.5 million.
"It is always difficult to make a decision to sell, but this step helps us to continue to address our debt leverage and to focus on our growth initiatives," Emmis Chairman and CEO Jeff Smulyan said in a statement.
This is the latest regional grab for Hour Media Group, which publishes several Detroit-based magazines, including Hour Detroit, and DBusiness.
Hour also acquired the Palm Beach Media Group in January, with titles including Palm Beach Illustrated and Naples Illustrated. Hour now publishes over 70 magazines and custom titles, in addition to the digital assets and related events.
Just hours into the new ownership, major personnel changes are rolling out. Mary Melton, editor-in-chief of Los Angeles, announced on Twitter that she has left the magazine after 16 years. Los Angeles editor-at-large Amy Wallace has also left.
LA Weekly reports that layoffs also include publisher Erika Anderson, head of digitial strategy Audie Metcalf Ruyle, and copy chief Daphne Tanyol.
In August, Emmis announced that it would sell the majority of its publishing division and focus on radio. The first property to go was Texas Monthy, which sold to Paul Hobby's PE firm Genesis Park for $25 million in October. This sale was also followed by a high-profile personnel change after editor-in-chief Brian Sweany was replaced by Tim Taliaferro.
This leaves Emmis with only Indianapolis Monthly, its first magazine asset, which it intends to keep.