Hour Media Buys Publishing Assets from American Public Media Group

Deal is for Minnesota-based brands in Greenspring Media Group.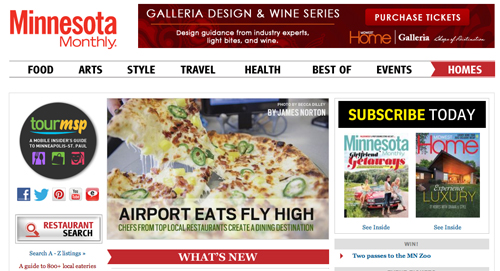 Hour Media LLC, a regional media company serving the Detroit market, has purchased Greenspring Media Group, the publishing division of American Public Media Group.
Greenspring, based in Minneapolis, publishes 14 magazines, visitor guides and other custom publications for the Minnesota and Twin Cities regions, including the 58,000-circ Minnesota Monthly. Also included in the deal are the brands' associated websites and a group of eight local events.
APMG is positioning the sale as an opportunity to emphasize its public radio programming, which includes American Public Media, Southern California Public Radio and Minnesota Public Radio.
Terms of the deal were not released but APMG, which classifies itself as a non-profit parent of the for-profit Greenspring, notes in its June 30, 2012 financial statement that it carried forward an $8.6 million net loss associated with the group.
"We believe that Greenspring Media Group is best served by a publisher with expertise and interests in local and regional publications, and which can help magazines such as Minnesota Monthly continue to thrive," says APMG president Jon McTaggart in a statement.
As a result of the deal, Hour Media's president John Balardo will become president of the new entity, Greenspring Media LLC. Greenspring's president and publisher, Steve Fox, is retiring and will be succeeded by Jamie Flaws. Greenspring will remain in Minneapolis.
Kim Mac Leod, president of Regional Media Advisors, which represented APMG on the transaction, says the models for Hour Media and Greenspring are complimentary.
"What we are seeing is the regional media companies that publish city books often have very similar business models," she says. "They have their primary titles and then some ancillaries that flank around them that are subject-specific—food, wedding, etc.—that carry the brand name. In addition to that, the big growth area for city publications is custom publishing. It's really exploding and a great value driver."
Greenspring has a sizeable custom publishing division, which includes the Where visitor guides and guestbooks that are licensed around the country. 
Additionally, custom publishing has become a much more important value driver in regional magazine M&A—the margins are good, the revenue is recurring and is considered separate from the core magazine brands. 
Meet the Author
---